Exotic Dog Names – 125+ Bold and Beautiful Ideas
Published:
Last updated:
by Jessi Larson
Picking the right name for your dog can feel like a daunting task. We'll make it easier with 125+ exotic dog names that are as unique as your new dog.
Though there's nothing wrong with usual names like "Max" or "Daisy," sometimes you want to pick a name that stands out from the rest of the pack. So how do you come up with such a unique dog name?
The truth is, ideas for exotic dog names are endless since they can technically consist of any name (or word) that isn't considered "basic" by your standards.
So your inspiration can really come from just about anywhere, ranging from your favorite alternative rock band to occult references from mythology. International dog names often have a unique flair to them that works perfectly.
When deciding on a name, it helps to narrow down your search and set your own criteria. For example, are you after a name that sounds exotic and cool, or are you going for a name with a meaning that matches your dog's unique personality?
There's no right or wrong approach, but keeping this in mind will help you determine the perfect choice of name for your four-legged friend.
Male Exotic Dog Names
For those who are looking to give their male dog an exotic and unique name, here is a list of our favorites to choose from, along with a short description of the meaning.
Adonis – This regal name originally comes from a Phoenician god.
Alam – This name means "jaguar" in the Mayan language.
Aldis – This exotic name is of English origin.
Alistair – This Greek name means "the protector of men."
Aramis – This is the name of one of the Three Musketeers.
Ares – A fearsome name from the Greek god of war.
Atlas – The name of a Titan from Greek mythology.
Benison – This name means "blessing," and comes from old English.
Bron – This name means "spring" in Dutch.
Burton – This name means "from the fortress" and originates from England.
Calyx – This name comes from a Greek word, meaning "handsome."
Cion – This Gaelic word means "affectionate."
Dali – The name of the famous Spanish artist.
Dante – This name of Italian origin means "someone strong and enduring."
Dion – This name means "independent" and originates from ancient Greece.
Drake – This name originates from English and means "dragon."
Eldon – An English name, meaning "old farm."
Goliath – This name originates from a giant biblical character.
Hamlin – This German name means "love your house."
Hannibal – This name comes from the legendary Carthaginian commander.
Kellan – This African name means "powerful."
Kenzo – This name, originating in Japan, is given to those who are strong and intelligent.
Lakota – This Native American word means "friend."
Magnus – This is a Danish name meaning "great."
Noam – A name of Hebrew origin that means "pleasant man."
Norvin – This name means "friend from the north."
Pirro – This name means "red-haired" and is great for a red dog.
Ramesses – This stately name comes from the Egyptian pharaoh.
Sivan – This name stands for "shepherd."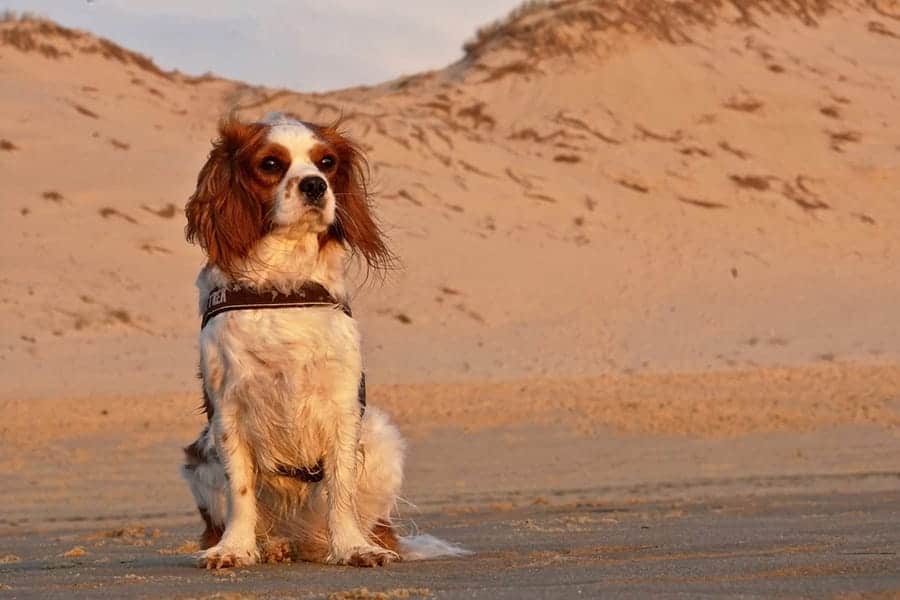 Female Exotic Dog Names
When you're looking to name your female dog, you'll be met with endless choices ranging from ultra feminine and dainty to strong and fierce. So when choosing a truly unique name, consider these great options along with short descriptions of their meaning.
Ada – This name aptly means "beauty."
Aysel – This Turkish name means "moonlight."
Delta – A name signifying the place where a river meats the ocean.
Juniper – This is a name of a coniferous plant belonging to the cypress family.
Keiko – This name of Japanese origin means "blessing."
Kiara – This name of Scandinavian origin means "something pure."
Lilja – This name means "lily" and is of Icelandic origin.
Madeline – This French name means "from the tower."
Mina – This Dutch name means "protector."
Monroe – This Gaelic name means "mount on the river roe."
Primrose – This name stands for a flower.
Rama – A Hebrew name meaning "exalted."
Rayna – This Hebrew name means "song of the Lord."
Rhamah – This Swahili name means "sweetness."
Sarita – A Hindi name that means "river."
Sheela – This Hindi name means "kind."
Shilin – A Gaelic name that stands for "cherry."
Siona – This Hebrew name means "at the height of something."
Stalene – This name means "bright like a star."
Suri – This name of Persian origin stands for "red rose."
Taiyo – This Japanese name means "sun."
Terra – This name, stemming from Latin, means "the earth."
Theana – This Greek name means "goddess."
Toiya – This Spanish name stands for "victory."
Toshi – This Tibetan name means "auspicious."
Trixie – This name means "fun-loving."
Umika – This Japanese name stands for "the ocean's fragrance."
Westina – An English name that means "the western village."
Winona – This German name means "firstborn daughter."
Xylona – This Greek name is given to define someone as belonging to the forest.
Yamini – This Hindi name translates to "night."
Zelphia – This name means "wise."
Ziva – This name comes from the Hebrew origin and means "splendor" or "brilliance."
Exotic Dog Names with an Asian Flare
Continuing the list of exotic dog names, let's look at more ideas that hail from Asia.
These names are unique and exotic, and it's a guarantee no other pups will have the same name as yours if you pick one of these options.
Here are names along with their traditional meanings.
Adhira – meaning restless in Sanskrit/Indian
Adita – first root in Sanskrit/Indian
Akemi – beauty in Japanese
Akira – bright in Japanese
Ari – lion in Hebrew
Arun – sun in Burmese
Bala – strength in Sanskrit/Indian
Bao – precious treasure in Chinese
Chantrea – moon in Cambodian
Daiki – great glory in Japanese
Dae-jung – great and vast in Korean
Fairuz – turquoise in Arabic
Haneul – heaving, sky in Korean
Indra – God of rain and thunder in Sanskrit/Indian
Kameko – superior child in Japanese
Kali – black in Hindu
Karima – generous and noble in Arabic
Krishna – dark, black in Sanskrit/Indian
Mukhtar – chosen in Arabic
Myeong –bright and clear in Korean
Priya – love in Sanskrit/Indian
Rangsey – seven colors in Cambodian
Ruwa – beauty in Arabic
Saki – cape in Japanese
Suki – beloved in Japanese
Exotic Dog Names with a European Touch
Another idea is to explore exotic names that are inspired by European countries.
Achilles – warrior in Greek
Amara – everlasting in Italian
Amorita – little loved in Latin
Alessandro – defender of mankind in Italian
Ambrossio – divine in Spanish
Anatoly – sunrise in Russian
Bacio – kiss in Italian
Demetria – Goddess of harvest and fertility in Greek
Dirk – famous ruler in German
Ekaterina – pure in Russian
Farfalle – butterfly in Italian
Hans – gift from God in German
Ivana – God is gracious in Czech
Javiera – owner of the house in Spanish
Lilja – lily in Finnish
Maia – goddess of spring in Greek
Oro – gold in Spanish
Renaldo – ruler in Spanish
Sabine – German form of Sabrina
Svetlana – star in Russian
Thalia – blooming in Greek
Ulrich – ruling wolf in German
Vladimir – renowned prince in Russian
Exotic Dog Names with African Heritage
And last but not least, you could look at African names. Bold, beautiful, and wonderfully unique, these can definitely be classified as exotic dog names.
Abasi – serious in Egyptian
Annipe – daughter of the Nile in Egyptian
Azizi – precious in Egyptian
Goya – wild cat in South African
Hamisi – Thursday's child in Somalian
Inama – wild animals in Zambian
Kamilah – perfect in Egyptian
Lencho – lion in Ethiopian and Kenyan
Panya – mouse in Kiswahili
Sabra – patient in Egyptian
Sempala – antelope in Ugandan
Senkima – monkey in Ugandan
Siri – tiger in Nigerian
Twiga – giraffe in Kiswahili
Ugo – Eagle in Nigerian
Uma – second daughter in Nigerian
Zaki – lion in West African
Also, take a look at our complete article on African dog names.
Final Thoughts
Bringing a new dog into your household is such an exciting time! We hope this list of exotic dog names gives you some ideas for choosing the perfect name for your new pup.
Whatever you decide, be sure that the name is something you are willing to commit to. When in doubt, mull it over for some time and practice saying it to yourself out loud.
If the idea of calling out the full name seems lengthy, consider what type of shorter nicknames you can turn it into, or simply choose another name in its place.
With so many great options, you're bound to come upon one that fits you and your dog perfectly.
More Dog Name Ideas
If you're not inspired by any of these dog names, try our online generator and discover even more options. You can sort by your favorite styles and themes to discover the perfect name for your pup.
Our site helps over 15 million new dog owners each year and offers thousands of unique ideas. With this in mind, we're confident you'll find the name for your dog on our site.
Try it out and see what you think!
More Dog Names of the World
Another idea is to check out more international dog names. We have plenty of other articles focused specifically on certain regions of the world.
You may just find a cool and cultured name fitting for your four-legged friend.
How Do You Pick the Right Name?
How do you know if you've picked the right name for your dog? That's a question all new dog parents ask.
After years of helping new pup parents, here are some tips we've picked up when it comes to selecting a name for your dog:
Is it easy to say? Some names are great in theory but tough to pronounce in everyday life. Before you lock in on a name, make sure it rolls off the tongue.
Say it out loud. Can you imagine loudly calling for your dog with this name? If not, then it's not the right name and you should move on.
Does it fit your dog? Check to see if the name matches your dog's personality and appearance. This is important for both you and your pup.
And finally, trust your gut. When you find the right name, you'll know it!
5 Easy Steps to Teach a Dog Their Name
Once you have a name, how do you teach it to your dog?
All pup parents go through this scenario. They've picked out a perfect name and can't wait to start using it for their dog.
The only problem is their dog doesn't recognize it yet.
If you're in this situation, don't fret. Teaching your dog their name is a lot easier than you think.
Here are five easy steps to take to teach your dog their name.
Get some small treats and put your dog on a leash in a location without any distractions.
Say your puppy's name in a clear, happy, excited voice.
As soon as they look at you, say "yes" and give them a treat.
Wait until they look away and then repeat the process 3-5 times.
Play this name game several times a day and soon they'll know and love responding to their name!
Want to learn more about how to teach a dog their name? We have an awesome guide that makes it easy.
View Your Saved Names