African Dog Names – 415+ Exotic, Unique Ideas for Your Pup
Published:
Last updated:
by Jessi Larson
If you're on the hunt for African dog names, you're in luck because we have 415+ ideas that are beautiful, exotic and rare.
These ideas draw lots of inspiration from popular names around the continent. Also included are countries, cities, landmarks, indigenous animals and more.
Why Choose African Dog Names?
If you happen to have an African breed, you should definitely consider African dog names.
The most popular dog breeds from the continent are the Rhodesian Ridgeback, the strong, even-tempered dog originating in Zimbabwe, and the Basenji, the smart, poised, and independent hound from central Africa.
But you don't need one of these types of dogs to look at African dog names. Any dog would be lucky to have one of these monikers!
Maybe you hail from the continent or have family there. Or you love to travel to Africa or would like to go there someday.
Whatever the reason, African dog names are a unique and awesome choice for any new dog.
Male African Dog Names
Let's start our guide with popular African male names and their meanings. These names are beloved in African culture and can serve as awesome inspiration for your new dog.
Will one of these fit your male canine companion? Take a look and find out.
Abdu – worshiper of God
Ahmed – praiseworthy
Akwtee – younger of twins
Azizi – precious
Chata – an ending
Cilombo – camp by the road
Dakarai – happiness
Faraji – consolation
Gyasi – wonderful baby
Habib – beloved
Hamadi – praised
Idi – born during the festival
Issa – salvation
Jabulani – happy
Jafari – stream
Khalid – eternal
Khamisi – born on Thursday
Kizza – born after twins
Kodwo – born on Monday
Kofi – born on Friday
Kojo – orn on Monday
Kosoko – don't dig a grave
Malawa – flower blossoms
Masamba – leaves
Musa – child
Mwamba – [owerful
Obasi – in honor of God
Obi – heart
Obike – a strong household
Oluyemi – satisfied
Osakwe – God agrees
Paki – witness
Rafiki – friend
Razi – secret
Rudo – love
Runako – handsome
Sadiki – faithful
Simba – lion
Tahir – pure
Taj – exalted
Talib – seeker
Tau – lion
Uba – wealthy
Unika – to shine
Umi – life
Useni – tell me
Walid – newborn
Zahur – flower
Zikomo – thank you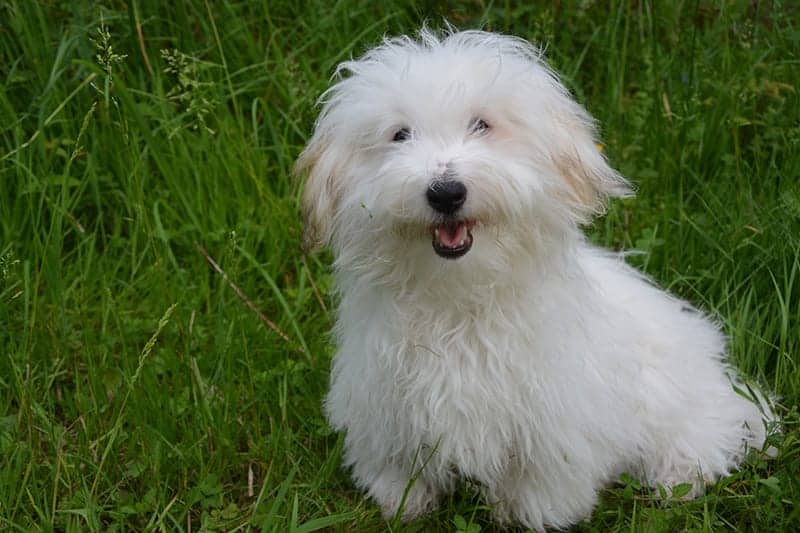 Female African Dog Names
The following female names are popular picks in Africa, and it's not hard to tell why. They're bold, beautiful and simply stunning.
If you're welcoming a new girl pup into your home, you should definitely check out these ideas.
After all, these names are unique and full of character, and it's a guarantee no other dogs you know will have the same name.
Aba – born on Thursday
Abeni – girl prayed for
Adamma – child of beauty
Adia – present of God
Adowa – born on Tuesday
Amadi – rejoicing
Aisha – life
Aluna – come here
Asabi – of select birth
Asha – to live
Baako – first born
Baba – born on Thursday
Bahati – my luck is good
Bunmi – my gift
Chiku – chatter box
Dada – child with curly hair
Dalili – omen
Do – first child after twins
Dofi – second child born after twins
Doto – second of twins
Fujo – born after a quarrel
Habiba – sweetheart
Habika – sweetheart
Halima – gentle
Hanifa – true believer
Ifama – all is well
Jameelah – beautiful
Kakra – second of twins
Keisha – favorite
Kibibi – little lady
Kunto – third born child
Lateefa – gentle, kind
Mesi – water
Mosi – first born
Nala – lion
Nomble – beauty
Nuru – to illuminate
Oni – born in a sacred place
Pemba – the force of present existence
Safiya – pure
Sharifa – distinguished
Shukura – grateful
Sisi – born on Sunday
Suma – ask
Tabia – gifted
Taliba – seeker of knowledge
Themba – trusted
Zahara – blossom
Zarina – golden
Zawadi – gift
Strong Male African Dog Names
As you hunt for African dog names, you may be in the market for strong and powerful names. This is an especially great idea if you have a muscular or extra-large pup.
The following names have meanings that possess strength and power. When you call one of these names, you'll know you're saying the name of a courageous canine.
Akins – brave boy
Asim – protector
Chike – power of god
Gahiji – the hunter
Gamba – warrior
Hashim – destroying
Hondo – warrior
Iyapo – many trials
Jabari – brave, fearless
Jelani – mighty
Kafele – worth dying for
Kamau – quiet warrior
Khalfani – destined to lead
Kitwana – pledged to live
Kondo – war
Lisimba – hurt by a lion
Lutalo – warrior
Nassor – victorious
Njau – young bull
Nwabudike – the son is the father's power
Obataiye – king of the world
Obayana – king warms himself at the fire
Olugbala – savior of the people
Yazid – to become greater
Zaid – increase, growth
Ziyad – to become greater
Zuberi – Strong
Strong Female African Dog Names
And the same goes for these strong female African dog names. Their meanings reflect strength, power, and tenacity.
If you value these qualities, you should definitely take a look at these ideas. After all, these names are also gorgeous and unique, just like your dog.
Abiba – born after death
Abidemi – born during the father's absence
Abiona – born on a journey
Adelola – crown brings honor
Aina – difficult birth
Dziko – the world
Faizah – victorious
Fayola – walk with honor
Folayan – to walk with dignity
Kambo – must work for everything
Kesi – born when the father had troubles
Nailah – succeeding
Ngabile – I have it
Ode – born along the road
Rashida – righteous
Rukiya – rising up
Sauda – dark beauty
Siti – respected woman
Thema – queen
Uchenna – God's will
Urbi – princess
Unique Male African Dog Names
African dog names are certainly unique and outside of what you typically see for dog monikers. But if you want an extra unique option, explore the following ideas.
Striking and stunning, these names are anything but ordinary. Check them out and see what you think!
One note: Just make sure you can say the name quickly in the case that you need to get your dog's attention right away.
Chiamaka – God is splendid
Chijioke – God gives talent
Gwandoya – met with misery
Habimana – God exists
Ibeamaka – the agnates are splendid
Imarogbe – child born to a good and caring family
Ipyana – grace
Jumaane – born on Tuesday
Kereenyaga – mountain of mystery
Kwabena – born on Tuesday
Madzimoyo – water of life
Munyiga – one who bothers other people
Nabulung – do not receive
Obiajulu – the heart is consoled
Okechuku – a gift of God
Olafemi – honor favors me
Olaniyan – surrounded by honor
Olushola – God has blessed me
Sulaiman – peaceful
Tabansi – one who endures
Thandiwe – beloved
Uchechi – God's will
Wambua – born during the rainy season
Wekesa – born during the harvest time
Unique Female African Dog Names
Sometimes common names like Bella and Daisy just won't do for a dog. If you'd prefer rare yet ravishing names, these unique female African dog names could be just the ticket.
Are one of these the right fit for your furry friend? Try them out and see!
Ababuo – child keeps returning
Abagbe – to lift up
Abayomi – brings joy
Adebola – honor is hers
Adeleka – crown brings happiness
Akanke – to know her is to love her
Akwokwo – younger of twins
Baderinwa – worthy of respect
Chausiki – born at night
Folami – honor and respect me
Foluke – placed in God's care
Hasanati – good
Hembadoon – the winner
Husniya – beauty
Kadija – the prophet's gift
Khadija – born prematurely
Mashika – born during a rainy season
Nabulungi – beautiful one
Nombeko – respect
Salihah – correct
Suhailah – gentle soul
Thandiwe – affectionate
Uwimana – daughter of God
Walidah – newborn
Zubaidah – marigold
More Male African Dog Names
Looking for even more African dog names? You're in luck because we have even more awesome ideas.
Sometimes new pup parents need to see hundreds, even thousands, of ideas before they settle in on the right name. And that's OK!
It's always a good idea to have plenty of inspiration, and these names are cool, cultured picks for your pooch.
Ali – exalted
Aswad – black
Badru – born between full moons
Dabir – teacher
Danladi – born on a Sunday
Fadil – generous
Fakih – one who recites the Koran
Funsani – request
Gowon – rainmaker
Hanif – true believer of Islam
Harun – lofty
Ibrahim – father of a multitude
Ishaq – laughter
Jahi – dignity
Jaja – honored one
Jojo – born on Monday
Juma – born on a Friday
Jumoke – loved by everyone
Kasiya – departure
Kayode – he brought joy
Kehinde – second born of twins
Khaldun – eternal
Kokayi – summon the people
Kontar – only child
Kufuo – the father shared the pains of birth
Kwakou – born on Wednesday
Kwasi – born on Sunday
Lateef – gentle
Lebna – spirit
Machupa – one who likes to drink
Madu – people
Mandala – spectacles
Masud – fortunate
Mawuli – there is a God
Mazi – sir
Mosi – fifth-born
Najja – born after
Ndulu – dove
Okello – born after twins
Okpara – fifth-born son
Olubayo – rejoicing
Olufemi – wealth and honor favors me
Oluwa – our lord
Osei – honorable, noble
Ranako – handsome
Salehe – good man
Sekayi – laughter
Thabiti – a man
Themba – hope
Tumaini – hope
More Female African Dog Names
If you're welcoming a female furbaby into your home, take a look at these additional African dog names. Maybe one is right for your new pet?
By now you'll likely like at least a few options on this name guide!
Abebi – asked for
Ada – first daughter
Adana – her father's daughter
Adanya – her father's daughter
Adesina – this child opens the way
Akili – bright
Alika – most beautiful
Ama – Saturday's child
Ameena – trustworthy
Ami – Saturday's child
Ashia – hope
Aziza – precious
Barika – successful
Bolade – honor arrives
Chika – God is supreme
Chipo – gift
Dalia – gentle
Deka – pleasing
Efia – born on Friday
Eshe – life
Fayola – walk with honor
Hadiya – gift
Hasina – good
Japera – give thanks
Jendayi – give thanks
Jina – named child
Kalifa – holy
Lulu – pearl
Nakisisa – child of the shadows
Neema – prosperous
Nkosazana – prince
Ramila – fortune teller
Sanura – kitten
Sigele – left
Subira – Patience is rewarded
Sukutai – hug
Teleza – slippery
Xhosa – sweet
Yejide – looks like her mother
Zahra – flowering
Zakiya – pure
Zuwena – good
Source: Adoption.com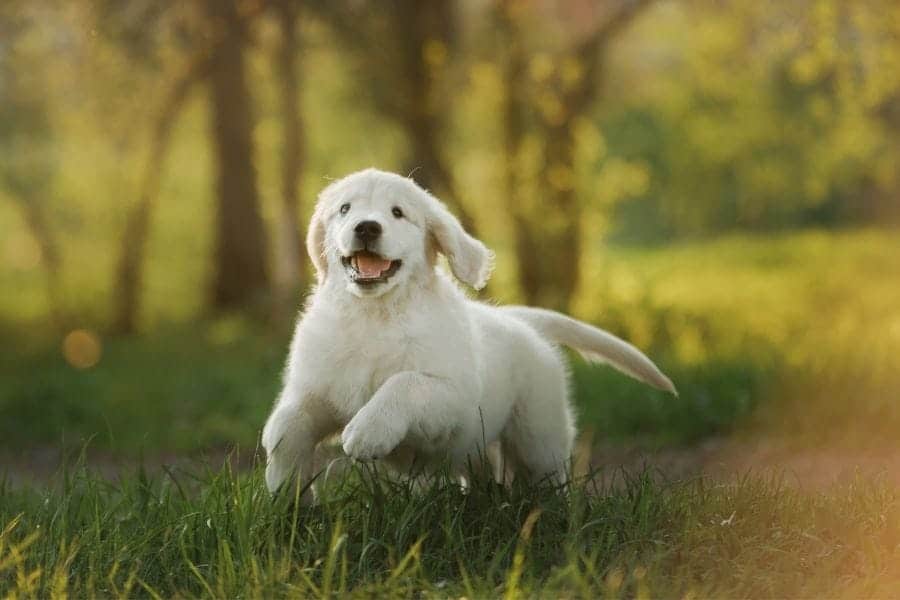 African Dog Names Inspired By Geography
Other ideas for an African-themed name include selecting the name of a country, city, or another geographic element.
This is an especially great choice if you're drawn to a certain region of the continent and want to pay tribute to that area.
Country Names
Let's start by exploring the countries in Africa. The continent encompasses 11.73 million square miles and includes a whopping 54 countries.
Many of these countries make creative, cultured African dog names.
Algeria
Angola
Benin
Botswana
Burkina Faso
Burundi
Cabo Verde
Cameroon
Chad
Comoros
Congo
Côte d'Ivoire
Djibouti
Egypt
Eritrea
Eswatini
Ethiopia
Gabon
Gambia
Ghana
Guinea
Guinea-Bissau
Kenya
Lesotho
Liberia
Libya
Madagascar
Malawi
Mali
Mauritania
Mauritius
Morocco
Mozambique
Namibia
Niger
Nigeria
Rwanda
Senegal
Seychelles
Sierra Leone
Somalia
Sudan
Tanzania
Togo
Tunisia
Uganda
Zambia
Zimbabwe
City Names
Another option is to explore the most popular and populous cities across the continent.
We bet you'll fall in love with at least one of these noteworthy names.
Aba – Nigeria
Abidjan – Ivory Coast
Abobo – Ivory Coast
Abuja – Nigeria
Accra – Ghana
Agadir – Morocco
Alexandria – Egypt
Algiers – Algeria
Bamako – Mali
Benoni – South Africa
Cairo – Egypt
Casablanca – Morocco
Dakar – Senegal
Djibouti – Djibouti
Douala – Cameroon
Durban – South Africa
Enugu – Nigeria
Fes – Morocco
Giza – Egypt
Harare – Zimbabwe
Ibadan – Nigeria
Ilorin – Nigeria
Jos – Nigeria
Kaduna – Nigeria
Kampala – Uganda
Kano – Nigeria
Khartoum – Sudan
Kigali – Rwanda
Kinshasa – Republic Of The Congo
Kumasi – Ghana
Lagos – Nigeria
Luanda – Angola
Lusaka – Zambia
Maputo – Mozambique
Marrakesh – Morocco
Matola – Mozambique
Mogadishu – Somalia
Mombasa – Kenya
Nairobi – Kenya
Niamey – Niger
Nyala – Sudan
Oran – Algeria
Oyo – Nigeria
Suez – Egypt
Tangier – Morocco
Tebessa – Algeria
Timbuktu – Mali
Tripoli – Libya
Tunis – Tunisia
Zanzibar – Tanzania
Zaria – Nigeria
For even more cities across the globe check out our city dog names list.
Other Geographic Inspiration
Africa is home to some of the most remarkable rivers, deserts, and landmarks in the entire world.
When searching for African dog names, check out these ideas and see if any are a fit for your furry friend.
Kalahari – desert
Karisimbi – mountain
Kasai – river
Kilimanjaro – Mount Kilimanjaro
Nile – river
Sahara – desert
Serengeti – national park and ecosystem
Victoria – Victoria Falls
Ubangi – river
Zambezi – river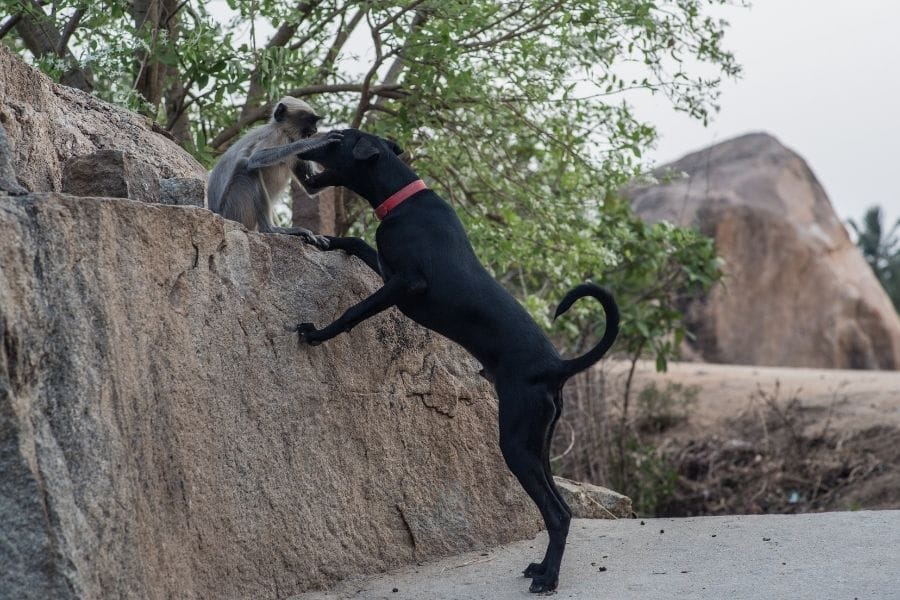 African Dog Names Inspired By Indigenous Animals
Africa is home to many unique, stunning animals that could also make interesting dog names.
Would any of these animals make a great name for your dog?
Aardvark
Antelope
Baboon
Buffalo
Bushbaby
Cheetah
Giraffe
Gorilla
Hippo
Hyena
Jackal
Leopard
Lion
Mongoose
Monkey
Okapi
Ostrich
Rhino
Warthog
Wildebeest
Zebra
Final Thoughts: African Dog Names
We hope you've enjoyed these 415+ African dog names. They're distinct, unique, and exotic and make perfect pet monikers.
But with so many great options for African dog names, how do you pick the right one?
To start, we recommend you take note of any name that catches your eye. Don't think too hard. Just write the name down.
From there, take off any name that isn't a perfect fit. Only keep the ones that you really like.
And finally, when you get your dog, say the name out loud and see if it's right. You'll know in your gut when you've found the right one!
Find More Dog Name Ideas
If you want to continue to look for names, try out our dog name generator. It allows you to pick your favorite name styles and/or themes and then generates awesome ideas that are right up your alley.
Other naming guides that may be helpful include:
How Do You Pick The Right Name?
African Dog Names: Find the Right One
How do you know if you've picked the right name for your dog? That's a great question and something all pup parents ask.
After years of helping dog owners, we've come up with a fool-proof system to find that answer.
Just ask yourself these four easy questions:
Is it easy to say? Some names are great in theory but can be tough to say in everyday life. Before you close in on a name, make sure it rolls off the tongue. This is especially true when looking at African dog names, which can be longer and more difficult to pronounce.
Say it out loud. Can you imagine loudly calling for your dog with this name? Could you stand outside and shout it? If the answer is no, move on.
Does it fit your dog? Check to see if the name matches your dog's personality and appearance. If it doesn't fit your dog, then it's not the right one.
And finally, trust your gut. When you find the right name, you'll know it.
This is a foolproof way to find just the right name for your dog!
Teach Your Dog Their Name: 5 Easy Steps
Teaching your dog their name may seem difficult at first glance. With practice and persistence, however, we guarantee your dog will pick up their name in no time.
Just follow these five easy steps and you'll find success.
To start, grab some small treats and put your dog on a leash in a location without any distractions.
Say your puppy's name in a clear, happy, excited voice. Don't forget to be positive!
As soon as they look your way, say "yes" and give them a treat.
Wait until they look away and then repeat the process 3-5 times.
Continue to play this name game several times a day. In no time, they'll know their name and start responding to it.
View Your Saved Names