225+ Cool Dog Names & Awesome Ways to Find More!
Published:
Last updated:
by Jessi Larson
So you just got a dog and want to give it a cool dog name. First off, congrats on your new bundle of fur and joy. What an exciting time in your life!
When it comes to names, "cool" is really a subjective term. What might be cool to you can differ from what others like. Here are some name ideas to get you started:
Top Cool Dog Names
These are some of our favorite cool dog name ideas.
Ace
Boomer
Dash
Denver
Dre
Duke
Harley
Harper
Hendrix
Hux
Indie
Jazz
Kai
Oakley
Pixel
Rebel
Remy
Riley
Ryder
Sage
Skye
Zelda
Finding More Cool Dog Names
So, how do you start generating more dog names ideas? Here are some tips that we'll show some examples from below:
Think about things you like. What are your hobbies? What terms or names are associated with them?
Use geography. Where do you live or love to travel?

Try some characters from your favorite TV, movies or books.

See what's trending. Check out lists of most popular dog names (here's our top dog names).

Search dog names by category to get even more ideas.
Finding Cool Dog Names from Hobbies
What are some of your favorite things? They might be full of really cool dog names that are unique to you! Do you love video games, fitness, cooking, music, sports, hunting, or is there something else that stands out? Try and find some short words that may work as a name. Here are some examples: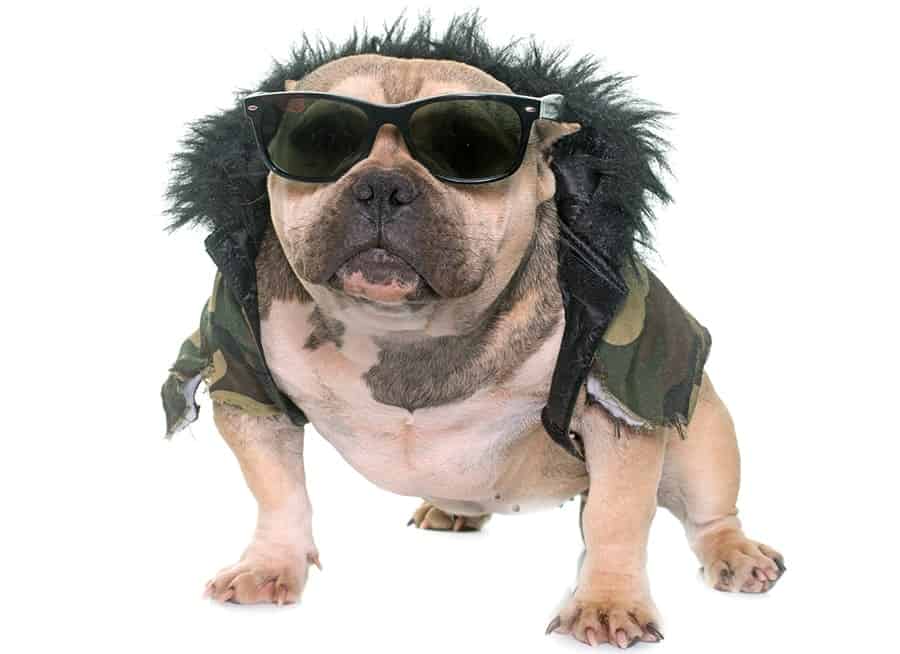 Dog Names from Music
Who are your favorite bands, rappers, or musicians? If they have a short, unique name it might be perfect for your pup! You might also enjoy this music-inspired dog names list. Here are some examples:
Axl – Guns n Roses
Blondie – singer
Bowie – Davie Bowie, singer
Cardi – rapper
Clash – band
Dre – Dr. Dre, rap producer
Elton – Elton John
Elvis
Floyd – Pink Floyd
Freddie – Freddie Mercury
Hendrix – guitar god
Iggy – Iggy Azalea / Iggy Pop
Janis – Janis Joplin
Jazz – musical genre
Kenrick – rapper
Lennon – Beatles
Marley – Reggae legend
Prince – guitar player / musician
Queen – band
Ringo – Beatles
Foodie Dog Names
Do you love food? Maybe your favorite treat is a good dog name as well!
Barley – brewing ingredient
Brie – creamy cheese
Chai – black tea with spices
Jameson – whiskey
Kona – coffee bean from Hawaii
Porter – dark beer
Saffron – expensive spice
Video Game & Tech Dog Names
Do you play video games, work in a tech field, or just love tech in general? Maybe there's a great name hidden in there! You might also enjoy this list of nerdy dog names.
Apache – server software
Atari – classic video game system
Bowser – enemy of Mario
Genesis – classic gaming system
Java – coding language
Kong – Donkey Kong
Link – main character in Zelda games
Mac – Apple Computer
Pixel – dot on screen
Ruby – programming language
Sonic – The Hedgehog
Zelda – Nintendo game
Sports & Hunting Dog Names
Do you love playing or watching sports? Your unique sport probably has a ton of different terms or athletes that would make great dog names. If you're a hunter, check out our list of hunting dog names.
Boomer – football QB
DiMaggio – baseball player
Gretzky – hockey player, the great one
Jordan – basketball player
Kobe – basketball player
Montana – football QB
Payton – football QB
Shaq – basketball player
Venus – tennis player
Winchester – classic rifle
Wrigley – stadium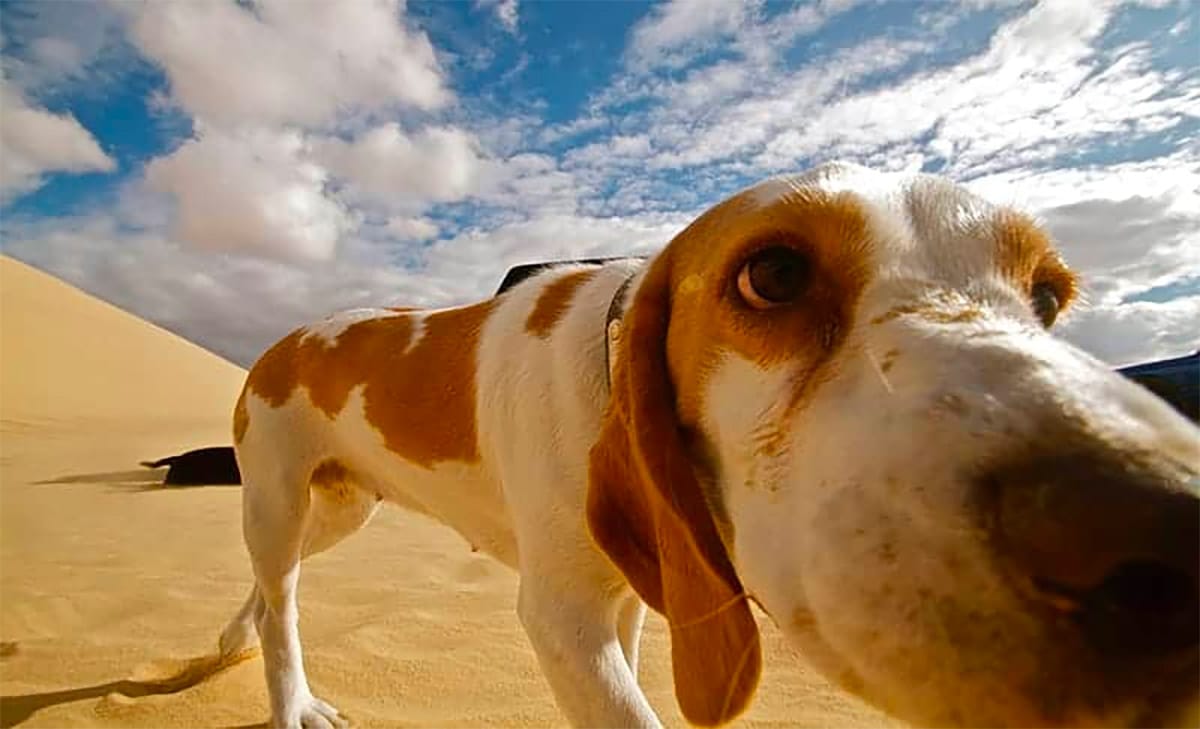 Geography Dog Names
Do you have a favorite place to travel? A friend in college studied in Sydney, Australia, and had an amazing time, so when she got a dog she naturally chose the name Sydney. You can also check out our list of city names for dogs.
Cali
Dixie
Humboldt
London
Memphis
Milan
Paris
Rio
Sydney
Tex
York
Names from TV, Movies, and Books
Pay attention when watching TV and movies and reading books. You can find great inspiration.
Akira – anime
Arya – Game of Thrones
Ash – EvilDead
Boba – Star Wars
Bond – James Bond
Buffy – Vampire Slayer
Buzz – Toy Story
Doc – Doc Holiday or Back to the Future
Gambit – Marvel
Gatsby – Great Gatsby
Groot – Guardians of the Galaxy
Indy – Indiana Jones
Khan – Star Trek
Loki – Marvel
Max / Maximus – Gladiator
Neo – The Matrix
Ridley – Director Ridley Scott
Ripley – Alien
Rocky – Boxing movies
Rogue – Marvel
Thor – Marvel
Xena – Warrior Princess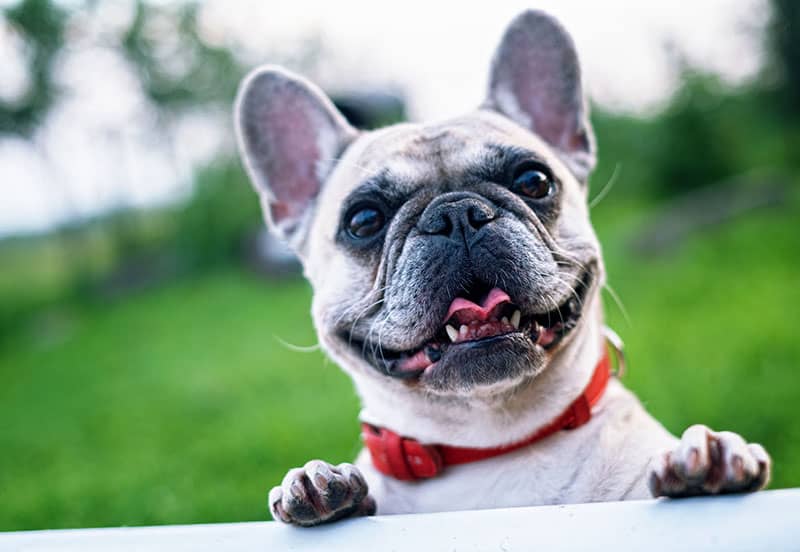 Cool Male Dog Names
Ace
Ajax
Apache
Apollo
Archer
Atlas
Axel
Bandit
Bane
Blaze
Bolt
Bowie
Caesar
Captain
Chance
Chase
Cisco
Cobra
Comet
Connor
Cooper
Cypher
Dexter
Domino
Dre
Duke
Escobar
Finn
Gambit
Garcia
Gunner
Hendrix
Jasper
Jax
Jazz
Jet
Justice
Kal
Kendrick
King
Leo
Lex
Loki
Mac
Marley
Maverick
Mercury
Midnight
Montana
Neo
Odin
Othello
Pistol
Ranger
Raven
Rebel
Rex
Riggs
Rusty
Ryder
Shadow
Smokey
Storm
Tanner
Tex
Thunder
Timber
Tux
Tyson
Wizard
Wrigley
Zeke
Zeus
Cool Female Dog Names
Akira
Angel
Ash
Aspen
Athena
Blondie
Britt
Cali
Camilla
Cersei
Cleo
Dash
Dixie
Dotty
Dove
Echo
Elektra
Espresso
Foxy
Frida
Harley
Hera
Honey
India
Jag
Jazzy
Jinx
Joplin
Jude
Koda
Leia
Loki
Memphis
Merlot
Milan
Misty
Mystery
Mystique
Natalia
Nessie
Ninja
Nyx
Oracle
Pearl
Pepper
Phoenix
Piper
Portia
Raven
Rebel
Rigby
Ripley
River
Rogue
Sable
Sage
Sandy
Scarlett
Shadow
Shiva
Sky
Smokey
Spice
Starbuck
Storm
Sunset
Trix
Wrigley
Venus
Vixen
Zelda
Looking for more dog name ideas? Check out our dog name search where you can pick your favorite name category and the gender of your pup to get a list of name ideas!
Teach Your Dog Its Name!
View Your Saved Names