This list of dog names that start with N is excellent for naming a new pup. You'll find N dog names that are popular, cute, cool, and unique.
While N dog names aren't the most common, there are a handful of options that fall into the most popular dog names, including Nyx and Nala. Read on for some of our favorite options.
Top Boy Dog Names That Start With N
These are the most popular N names for boy dogs based on what our readers have saved to their lists.
Nyx
Neo
Nugget
Nero
Nico
Nitro
Nacho
Nemo
Ninja
Newton
Nikita
Nixon
Noah
Neptune
Niko
Naoki
Nelson
Norvin
Nolan
Noam
Top Girl Dog Names That Start With N
These are the top N names for female dogs from the options that our visitors loved the most.
Nala
Nyx
Nikita
Nova
Nessie
Nellie
Night
Nugget
Noodles
Nadia
Naomi
Nutmeg
Nana
Ninja
Nina
Yu-na
Natalia
Norah
Neptune
Nirvana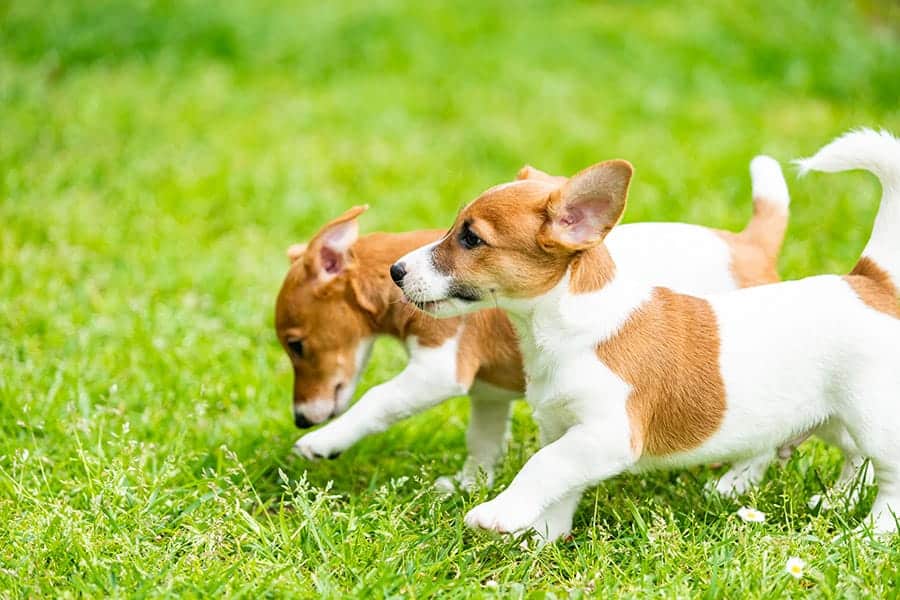 Cute N Dog Names
Here is a great selection of cute-sounding dog names that begin with the letter N.
Noodle
Nelli
Nutella
Nome
Nosey
Neko
Nema
Ness
Nani
Norma
Nori
Norman
Natalie
Niki
Nessa
Nikki
Nermal
Nikola
Newfie
Nora
Nigel
Natasha
Nelly
Neville
Nilla
Neema
Nisha
Noel
Nona
Cool N Names for Dogs
These N dog names have a cool essence to them, perfect for a hip puppy.
Nymeria
Navy
Novella
Nashoba
Nighteyes
Nabi
Napoleon
Nano
Nash
Nibbler
Nuka
Newsie
Nuru
Natsuki
Neve
Nairobi
Nalani
Nebula
Nine Inch Tails
Notorious D.O.G
Nobel
Nas
Nemesis
Negroni
Nike
North
Norris
Nimbus
Noonan
Newbie
Norway
Neon
Nicklaus
Unique Dog Names Starting With N
These N names aren't the typical dog names you'll hear at the park, but you may find a hidden gem.
Naekkeo
Nae sarang
Nikan
Nokosi
Nanuk
Namjachingu
Nanook
Nahoa
Nam-Sun
Natsumi
Noelani
Nuri
Nela
Newf
Noalie
Nao
Natan
Noita
Norio
Nui
Nestle
Novio
Teaching Your Dog Its Name
View Your Saved Names
Check out more articles about:
A-Z