Clever Dog Names – 445+ Punny, Funny & Witty Ideas
Last updated:
by Jessi Larson
Clever dog names are fun, witty options when naming your pup. Get ready for 445+ ideas that will instantly bring a smile to your face!
As you look for ideas, we should note that there's nothing wrong with giving your dog an ordinary name. Plenty of people choose options like Buddy, Rocky, Bella, Lola, Max, and Lucy.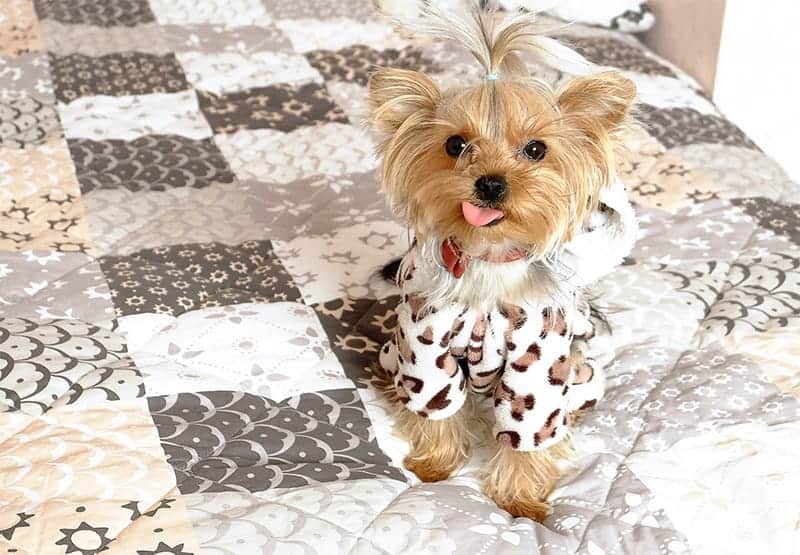 However, clever dog names are always a good option if you want to give your dog a truly unique name. They will make people laugh and add a little bit of joy and humor to the world.
Before we begin, however, let's define clever.
According to Dictionary.com, clever is defined as "mentally bright; having sharp or quick intelligence; able" and "showing inventiveness or originality; ingenious."
With this in mind, our list of clever dog names ranges from punny and humorous to inventive and original.
Punny Dog Names For Male Pups
People love funny, entertaining dog names. Pup parents can take it to a whole new level with punny dog names that play on real-life names.
These ideas take a celebrity or character and cleverly replace part of their name with something dog-related. And as you'll soon find out, the results are hilarious.
Enjoy these super clever names for male dogs.
50 Scent
Al Poo-chino
Andy War-Howl
Arfer Fonzarelli
Arf Vader
Bark E. Bark
Bark Griswold
Bark Obama
Bark Twain
Bark Wahlberg
Beowoof
Benedict Cumberbark
Bilbo Waggins
Bill Furry
Bite D. Eisenhowler
Black Labbath
Bob Scratchit
Boba Fetch
Bone, James Bone
Chewbarka
Chewy Lewis
Colin Howl
Dingo Starr
Dogstoyevsky
Droolius Caesar
Dumbledog
Fleasy E
Franz Fur-dinand
Fresh Prints
Furcules
Fur-Dinand
Fuzz Aldrin
Fyodor Dogstoevsky
George Bernard Paw
Groucho Barks
Hairy Houndini
Hairy Paw-ter
Heel Armstrong
Howly Mandel
Indiana Bones
Jabba the Mutt
Jake Gyllenpaw
James Earl Bones
Jimmy Chew
Jon Bone Jovi
Jude Paw
Kareem Abdul Ja-Bark
Karl Barx
Kanye Westie
Lick Jagger
Little Bow Wow
L.L. Drool J
Luke Skybarker
Mutt Damon
Muttley Crew
Nine Inch Tails
Notorious D.O.G
Obi Wag Kenobi
Orville Redenbarker
Ozzy Pawsborne
Pablo Escobark
Paw-casso
Ron Fleasly
Ryan Fleacrest
Salvador Dogi
Santa Paws
Sheddy Krueger
Sherlock Bones
Sir Arthur Canine Doyle
Snarls Barkley
Snoop Doggie Dog
Spark Pug
Taylor Pawtner
The Notorious D.O.G.
Val Kibble
William Shakespaw
Winston Furchill
Woof Blitzer
Woofgang Amadeus
Woofgang Puck
Punny Dog Names For Female Pups
Carrying on the theme, here are female dog names that are both punny and clever. Be prepared to laugh!
Maybe you like the real-life entertainer or character and want to pick a punny dog name in their honor. Or you simply like the funny name combination.
Whatever the reason, these clever dog names are essential to explore.
Alanis Morissetter
A-leash-a Keys
Ally McBeagle
Angela Bassett Hound
Barker Posey
Billie Holidog
Bone Crawford
Britney Ears
Catherine Zeta-Bones
Christina Waguilera
Coco Kennel
Corgi Cox
Dane Fonda
Diggy Azalea
Drool Barrymore
Eartha Sitt
Ellen Degeneruff
Great Dane Judi Dench
Hairy Underwood
Helga Hufflepup
Jane Pawsten
January Bones
Jennifer Pawrence
JK Growling
Katy Hairy
Katy Pawry
Lady Bow Wow
Lady Dogiva
Leash Witherspoon
Ma Barker
Mariah Hairy
Mary Puppins
Pawdrey Hepburn
Phoebe Ruffay
Punky Chewster
Olivia Chewton John
Queen Elizabark
Rosa Barks
Rowena Ravenpaw
Sarah Jessica Barker
Sinéad O'Collar
Tankerbell
Tina Spay
Vera Fang
Virginia Woof
Waggie Gyllenhall
Winnie the Pooch
Woof Bader Ginsburg
Woofie Goldberg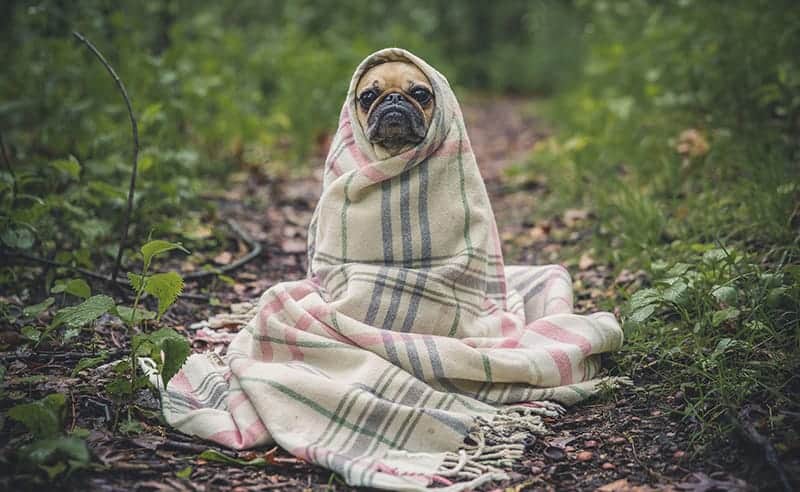 Funny Male Dog Names
Next up are funny dog names. These ideas are both silly and surreal – a fun combination.
While other dog owners may go with tried-and-true names, you're clearly looking for a clever option, and these ideas are fun and witty at the same time.
McGruff
Spud
Bubba
Meatball
Einstein
Fabio
Brando
Booger
Homer
Chewie
Farley
Frodo
MacGyver
Woofer
Freud
Brain
Ninja
Butters
Frito
Kramer
Mr. Muggles
Tater
Pugsley
Barkley
Hodor
Taco
Groucho
Dozer
Nacho
Wiggles
Bacon
Scooter
Bullwinkle
Waldo
Dogbert
Hooch
Gordo
Wags
Puck
Dude
Byte
Dogzilla
King
Houdini
Funny Female Dog Names
The funny, clever dog names aren't over yet. So let's now talk about funny names for female furry friends.
If you're bringing home a female dog, you should take a look at these entertaining options.
Giggles
Princess
Biscuit
Twinkie
Oreo
Bean
Pip
Queenie
Sheba
Diva
Mittens
Whoopi
Ladybug
Tallulah
Lucy Lu
Chalupa
Mouse
Pickle
Flo
Mai Tai
Tootsie
Brunhilda
Foxy
Button
Aphrodite
Puddin
Olga
Bingo
Lady Rover
Kitty
Fifi
Miss Havisham
Cannoli
Posh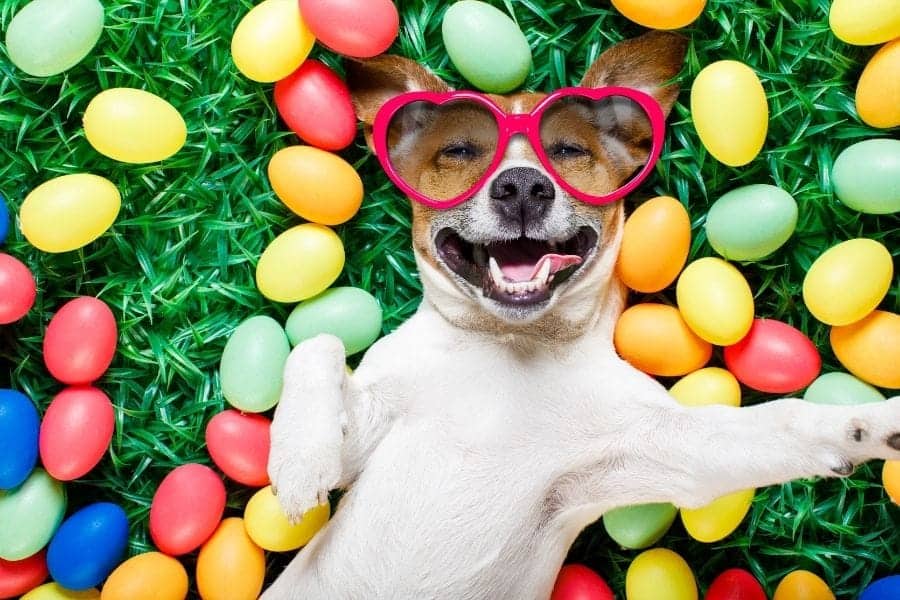 Clever Dog Names for Big Pups
Another idea for clever dog names is to recognize the physical attributes of the animal. In this case, we're looking specifically at their size.
For example, if you have a big dog, you could play up their size with a clever name like Colossus or Goliath. It's a witty way to pay tribute to their substantial stature.
Shrek
Clifford
Hulk
Giant
Marmaduke
Whale
Maximus
Burly
Tank
Squat
Kong
Sarge
Jumbo
Bear
Tex
Everest
Rex
Hercules
Bull
Moose
Goliath
Zeus
Mammoth
Rambo
Beethoven
Shamu
Colossus
Storm
Thor
Rocky
Attila
Wolf
Brawny
Whopper
Sumo
Clever Dog Names for Small Pups
On the other hand, you may have a pint-sized pup. In this case, there are plenty of names that cleverly indicate their small size.
These ideas are cute and clever all at the same time.
Tiny
Smalls
Mini
Shorty
Dainty
Hobbit
Elf
Pebbles
Munchkin
Little
Bantam
Teensy
Peanut
Junior
Teensy
Micro
Morsel
Peewee
Shrimpy
Squirt
Smalley
Pipsqueak
Minnie
Sprite
Sprout
Teensy Weensy
Shortstack
Scant
Nugget
Half Pint
Jellybean
Puny
Pixie
Button
Runty
Baby
Bitty
Teeny
Runt
Ironic Dog Names
As a funny twist, you could pick a name for a dog that's the opposite size of yours. So, for example, if you have a small dog, you'd choose a big dog name, and vice versa.
For example, how funny is a tiny Chihuahua named Hercules? Or a hulking Great Dane named Munchkin?
This clever spin is sure to entertain others and get lots of attention.
Smart Dog Names
Clever can have several meanings, and one is "mentally bright; having sharp or quick intelligence."
If this is the definition of clever you're after, you're in luck. We have tons of options inspired by the Golden's intellect.
The following ideas are based on the smartest people on the planet, scientific tools, the most renowned schools, and more.
Dexter
Genius
Atom
Wisdom
Freud
Rubik
Prodigy
Savant
Gates
Watson
Doogie
Plato
Wit
Yoda
Beta
Scholar
Brain
Galileo
Curie
Doc
Data
Princeton
Sheldon
Sherlock
Tesla
Mensa
Egghead
Nobel
Sage
Whiz
Aristotle
Urkel
Yale
Einstein
Beaker
Newton
Socrates
Da Vinci
Spock
Edison
Darwin
Smarty
Pundit
Guru
Albert
Neutron
Jobs
Brainy
Helix
Havard
Unique Male Dog Names
Another definition of clever is "superficially skillful, witty or original in character or construction."
If original is what you're looking for, you'll enjoy these unique male dog names. It's almost a guarantee no other dogs you know will have one of these names!
Adonis
Anders
Arnaud
Blaine
Blarney
Casanova
Chico
Cyprus
Dieter
Duff
Finnegan
Flanders
François
Fritz
Gallagher
Guy
Kahuna
Laser
Laddie
Marlo
Neptune
Nikolai
Oakley
Othello
Paco
Tarzan
Wolfgang
Unique Female Dog Names
Continuing the unique and clever dog names, let's look at ideas for female four-legged friends.
We think you'll enjoy these distinct and delightful names that will make your dog stand out.
Aloha
Bebe
Callisto
Chiquita
Cinnamon
Cosmo
Cupid
Esmerelda
Flora
Frida
Fritzi
Indra
Irina
Leilani
Maui
Moana
Nebula
Nova
Penelope
Saki
Shandy
Talullah
Valentine
Venus
Verbena
Zaki
Humorous Human Male Dog Names
Or as another clever idea, you can give your dog a human name. After all, picking human names for dogs is a trend these days.
There are certain names, however, that are extra humorous when used for a canine companion. Take for example these male names.
Albert
Barry
Bruce
Clarence
Cornelius
Doug
Ernest
Frank
Gary
George
Gunther
Harold
Harvey
Hoku
Hugh
Jedediah
Kevin
Larry
Mark
Nelson
Norman
Orville
Ralph
Randall
Rodney
Sheldon
Stanley
Todd
Quentin
Wilber
Humorous Human Female Dog Names
Humor is subjective, but most people can agree that the following human names are quite humorous for hounds.
A dog named Bertha? That will at least cause people to crack a smile, if not laugh out loud.
Agatha
Agnes
Bertha
Beverly
Blanche
Brenda
Denise
Dolores
Donna
Dorothy
Edith
Edna
Eunice
Gladys
Gloria
Helga
Hilda
Linda
Marge
Mildred
Muriel
Joyce
Marge
Pam
Rhonda
Sheila
Ursula
Wanda
Wilma
Other Creative & Clever Dog Names
If the ideas above are just a little too out there for you, don't worry. There are still other clever dog names that tone it down a bit.
We love these ideas and think they're classy, cute, and yes, clever.
Dee-O-Gee – A very clever idea is to phonetically spell out the name of "dog." Dee-O-Gee. Get it?
Dog in another language
Another option is to say dog in another language. Examples include:
Perro – Spanish
Hund – German
Chien – French
Cane – Italian
Pes – Czech
Koira – Finnish
Hundur – Icelandic
Madra – Irish
Canis – Latin
Final Thoughts: Clever Dog Names
Clever can mean something different to different people.
For some, it's a witty play on words. That's where the punny dog names come in.
And for others, clever indicates intelligence. In this case, the smart dog names are a perfect pick.
Clever can also mean creative or unique, and we have lots of name ideas that fit these criteria.
There is one thing to agree on, however: All of the 445+ clever dog names on the list will set your pup apart from the pack!
Find More Dog Name Ideas
If you need additional ideas, our online name generator is a great tool. It allows you to enter your favorite styles and themes and then generates a customized list perfectly designed for your dog.
Styles include cute, tough, elegant, sporty, and more. You can even mix and match to find names that fit multiple categories.
Also, try out:
Other Ideas for Clever Dog Names?
Do you have an idea for a clever dog name? If so, leave us a comment below with your thoughts.
Your ideas help keep our content fresh and full of the absolute best dog names out there.
How Do You Pick The Right Name?
Clever Dog Names: Find the Right One
Wondering if you've picked the right name for your pooch? These two simple questions will help lead you to the answer.
Is the name easy to say? Some names look good on paper but are actually quite difficult to say in everyday life. Can you imagine calling this name each and every day?
Does it fit your dog? Next, see if it matches your dog's appearance and personality. This is especially important with clever dog names.
If you've answered no, then move on to the next name on the list.
View Your Saved Names