If you're in search of dog names that start with F, you've come to the right place! This giant list of ideas has popular, cute, cool, and unique names. You're sure to find an excellent option for your puppy.
When looking for a dog name, you'll want to pick something you genuinely love. You'll be using the name daily from now on, after all.
Click the hearts next to your favorites to save them to your list. Then try saying the names aloud to get a better feel for them. Finally, see if the name fits your dog's personality. When we got our dog, we narrowed our list down to a couple of names and made our selection based on his personality being more silly than tough.
Top Boy Dog Names That Start With F
To begin our list of F dog names, we've looked at the most popular names from what visitors to our site have saved. These are the top fifty boy names beginning with F.
Finn
Fang
Frost
Flint
Flash
Fergus
Fritz
Fido
Frankie
Fuzzy
Forrest
Felix
Francois
Finnegan
Fury
Freddie (Fred)
Fudge
Franz
Fonzie
Fairfax
Flynn
Frederik
Fletcher
Franklin
Fabio
Frito
Floyd
Frisco
Finley
Falcon
Ferris
Farley
Fumio
Frodo
Fernando
Frederick
Federico
Fibonacci
Freud
Faulkner
Felipe
Fur-Dinand
Fuzz Alrdrin
Freda
Francisco
Fable
Fleasy E
Ferdinand
Fetch
Fyodor Dogstoevsky
Top Girl Dog Names That Start With F
Next up, we've gathered the most popular female names that start with F. These options were some of the top saved choices on My Dog's Name.
Fifi
Frost
Flora
Freya
Fang
Frida
Flo
Foxy
Fiona
Faith
Fritzi
Fuzzy
Frieda
Frannie
Fudge
Farrah
Fluffy
Fauna
Fancy
Fergie
Frederika
Frostie (Frosty)
Fleur
Flor
Fuzzball
Fumiko
Fraulein
Fia
Frau
Fable
Fernanda
Fern
Florence
Felicia
Fawn
Felicite
Francesca
Fantine
Fig
Frederica
Francisca
Fuensanta
Frédérique
Frankie
Faa
Foggy
Federica
Fynna
Fractal
Freja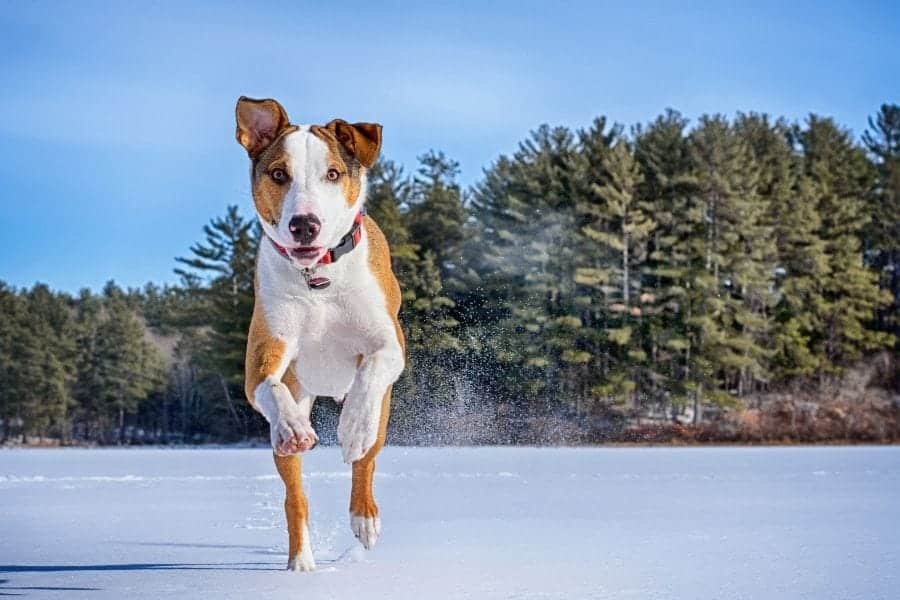 Cute F Dog Names
These options are great for an adorable puppy. They've got a calming, soft sound to them and are sure to warm your heart whenever you hear them.
Fidget
Freckles
Flapper
Freddie
Fozzie
Frankie (Franky)
Francis
Furbaby
Fuzzy Wuzzy
Frankfurt
Frank
Furby
Finch
Flipper
Fabien
Fiesta
Frazier
Fresca
Frey
Freesia
Furry
Foster
Francesco
Flannery
Fitz
Frances
Fox
Fritter
Flamingo
Foo-Foo
Flosi
Fenton
Friedrich
Flannel
Falafel
Flopsy
Ferguson
Fife
Fry
Flower
Fairy
Figaro
Fir
Fendi
Floppy
Fella
Faithful
Folger
Feddie
Fala
Cool F Names for Dogs
Maybe you want a name that will make all the other dogs at the park jealous. These cool F dog names are sure to do the trick!
Frosty
Furball
Fin MacCool
Fuzz
Fireball
Frisky
Forest
Flurry
Fenrir
Frontier
Foxtrot
Filippo
Fletch
Fat Tony
Forkbeard
Flair
Fawkes
Fedor
Furcules
Fluke
Fenway
Fridge
Fly
Fluffmeister
Fiddy
Flava Fluff
Forbes
Freddy
Fabian
Flame
Fat Albert
Freeway
Flyer
Frigg
Five-O
Ford
Flapjack
Fred Basset
Furry Fury
Fahrenheit
Fenrir Grayback
Flex
Sil-furr
Freeze
Folke
Fido Cent
Frankenstein
Fender
Ferrell
Friday
Ferrari
Fusion
Unique Dog Names Starting With F
Finally, if you want a dog name, nobody else has, these unique ideas are the perfect option. They come from foreign locations, uncommon words, and international names.
Fargo
Fuji
Fenrir Greyback
Freki
Fleecy
Feathers
Fairbanks
Freydis
Fezziwig
Fushimi
Frostine
Freedom
Franck
Frédéric
Franciszek
Fat Daddy
Faraday
Filip
Faber
Fat Mama
Flabby
Ferox
Feliz
Fagan
Fintan
Falstaff
Fantomah
Fatty Arbuckle
Fester
Faden
Falkland
Faunus
Flatfoot
Fennel
Femi
Fisk
Flanders
Farfalle
Fresh Prints
Fruitcake
Fionn
Fairuz
Feta
Frej
Frode
Fiadh
Fidda
Fergal
Fekete
Fitu
Fjord
Finding More Names
To find even more dog name ideas check out our entire category of dog name articles on our website. There are tons of articles for every trait or style you can imagine!
Teaching Your Dog Its Name
Once you've found the perfect name for your dog, it's time to teach it to them. You can follow along with the video below, keeping in mind these simple steps:
Get some small training treats, or break up a larger treat into small pieces. A pouch is a great help during training for carrying treats.
When your dog isn't looking at you, say their new name.
If they repond by giving you their attention, immediately say "yes" and give them a treat.
Repeat this process occasionally each day over the coming weeks.
Eventually, your dog will almost always respond to their name and you can slowly stop giving them treats.
Remember to always associate their name with good things like treats, play, praise, or going for a walk. If your dog has gotten into some trouble, don't use their name in a negative way.
View Your Saved Names
Check out more articles about:
A-Z