We've gathered a list of some of the best dog names that start with E for your puppy. We have the most popular names, plus some cute, cool, and unique names. You're sure to find some great options.
We've gathered our visitors' favorite dog names over the years since we started our dog name search engine and website, which has helped us put together this list of E dog names.
First off, we've pinpointed the most popular names from all the names that our visitors have saved to their favorites.
Top Boy Dog Names That Start With E
Here are the top male names starting with E based on what visitors have loved. These names are sure to be an excellent fit for any puppy.
Echo
Ernie
Eskimo
Elmo
Emerson
Eddie (Eddy)
Escobar
Elf
Einstein
Eiji
Edison
Edwin
Edgar
Ewok
Eli
Enzo
Emmet
Edmond
Espresso
Earnest
Emmitt
Edward
Ethan
Elliot
E.T.
Etana
Enrique
Eloy
Eduardo
Ember
Ezera
Emilio
Edmund
Ender
Elvis
Emo
Everet
Esteban
Edega
Elton
Earl
Ernst
Eldridge
Eamon
Evan
Elysius
Endgame
Ezra
Egor
Emery
Top Girl Dog Names That Start With E
Next up is our list of the top female E dog names. These names were the most saved by users of My Dog's Name. You can save your favorites by clicking the hearts next to the names you like.
Echo
Ellie
Emma
Ella
Elsa
Elektra
Emmie (Emmy)
Eva
Effie
Esme
Eskimo
Eve
Evy
Emi
Eloise
Eri
Espresso
Ebony
Eleanor
Elf
Emiko
Ewok
Emerald
Enid
Evelyn
Evangeline
Eun
Emmylou
Ember
Eartha
Eleu
Esther
Eui –
Elena
Etsuko
Erin
Ezra
Ewalani
Elizabeth
Edith
Elke
Espirit
Empress
Esperanza
Estrella
Esmeralda
Elvie
Enya
Eileen
Esmé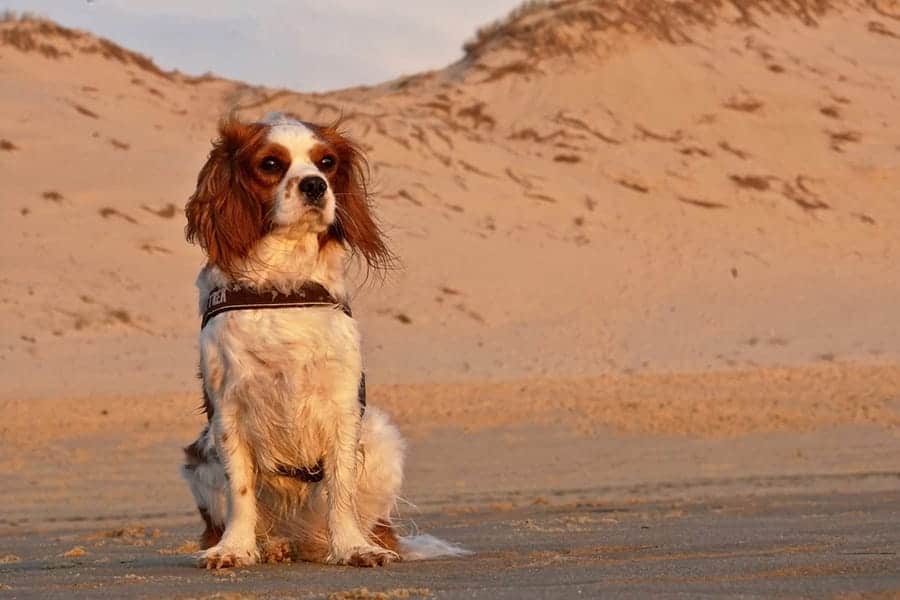 Cute E Dog Names
After going through the top names by gender, we've grouped the E names into various categories. These names are undeniably cute options for a dog.
Eska
Elvis Pugsley
Evo
Edinburgh
Elbe
Earl Grey
Emile
Eggy
Ellen Degeneruff
Ebenezer
Emelda
Eclair
Elle
Emilia
Eldora
Elroy
Eeyore
Eden
Emmeline
Ervin
Emil
Eirene
Elin
Eisley
Edie
Edna
Elsie
Eliza
Ellarose
Erik
Ears
Elijah
Elise
Emelie
Cool E Names for Dogs
Next up for our categories are some cool-sounding names. They come from famous characters, sports, and words that just exude a certain amount of coolness.
Everest
Elvira
Eclipse
Eric the Red
Evan Williams
Enforcer
Erik the Red
Expresso
Easton
Evander
Eryk
Eros
Eevee
Elway
Eartha Sitt
Excalibur
Eggo
Egypt
Eiffel
Endor
Earnhardt
Essense
Enigma
Edmonton
Eagle
Eazy
Ewing
Emcee
Electra
Ensign
Eggnog
Eisenhower
Unique Dog Names Starting With E
Finally, if you're looking for a dog name that nobody else has, this is the list for you! These unique options are often taken from foreign or unusual names that you might not hear too often for a dog.
Embry
Eyota
Eyolf
Ha-eun
Eyak
Ein
Eimear
Ennis
Elwyn
Embo
Enyi
Elias
Eldon
Eleni
Embra
Enar
Errol
Eaton
Elm
Ewa
Estrid
Ekaterina
Earlie
Eir
Eerie
Ebbe
Eleʻele
Eydis
Enoch
Erling
Earth
Elim
Elbrus
Esau
Ebba
Emmanuel
El Salvador
Ecuador
Egghead
Enchilada
Eunice
Finding More Names
You can try out our name generator to find even more ideas for dog names. It'll let you pick a gender and category to return a list of great options.
Teaching Your Dog Its Name
Now that you've narrowed down your list of dog names, you'll want to say them out loud to get a feel for them and pick out your final choice. Then, once you're ready to teach it to your dog, follow these simple steps:
Gather some small treats or break a large treat into smaller pieces. You don't want to overfeed your dog as you'll be using a lot of treats during training. It's helpful to get a baggie or treat pouch to carry these around during training, so your dog isn't watching you get a treat.
Start out by saying your dog's new name. If they respond to it give them a treat.
Continue doing this at random times throughout the day and over the next week or two.
Eventually the dog will start to respond very consistantly and you can remove the need for giving a treat.
Tip: Always use your dog's name in a positive way and leave it out if you're upset at some bad behavior.
View Your Saved Names
Check out more articles about:
A-Z