We've gathered all of the best options when it comes to dog names that start with C. By looking through these lists you're sure to find the perfect name for your pup.
At My Dog's Name, we've had millions of visitors looking for great dog names over the years and have gathered some of their absolute favorites to put together this c dog names list.
You'll find some of the most popular ideas as well as some really unique options that you won't find anywhere else.
Top Boy Dog Names That Start With C
We've gathered our visitors' favorite boy dog names and come up with the most popular boy dog names that start with C to help you pick a great name. These names are the top fifty options based on how many times they were saved to people's list of favorites.
Charlie
Cooper
Chewie
Chance
Cobalt
Chief
Captain
Champ
Czar
Coco (Cocoa)
Cayden
Canyon
Caesar
Cosmo
Caesar (Ceasar)
Corky
Crash
Chase
Copper
Cookie
Comet
Casper
Clancy
Chopper
Cain (Caine)
Cujo
Churchill
Coby
Chevy
Chester
Carmel
Cody (Codi)
Chaucer
Charleston
Cappuccino
Chip
Chocolate
Cupid
Cobra
Claus/Klaus
Cheeto
Chomper
Clifford
Cerberus
Chomp
Ceasar
Cookie Monster
Chico
C.J.
Cypher
Top Girl Dog Names That Start With C
Just like our list of boy names, these girl dog names starting with C come from the most saved options by visitors to our site. To save one of these names to your list just click the heart next to the name and you can gather your top options from this article or any others on our site.
Cookie
Coco (Cocoa)
Cinder
Cleo
Chanel
Charlotte
Clover
Cora
Cupcake
Camilla
Chloe (Khloe)
Charlie
Cherry
Chica
Chloe
Cami
Coco
Cinnamon
Coconut
Clara
Cleopatra
Cece (Cici)
Chantilly
Carmen
Candy (Candie)
Caramel
Chi Chi
Cordelia
Callie (Cali, Kali)
Cappuccino
Chiquita
Cersei
Claire
Cardi
Caroline
Carly
Cha-Cha
Copper
Cricket
Calypso
Cuddles
Cotton
Claudia
Chocolate
Choco
Cutie
Callisto
Crystal
Cinderella
Cutey
Cute C Dog Names
After listing out the most popular options for C dog names, we've grouped other names that people loved into some categories. The first of these are cute names. These names have an adorable quality to them and would make a wonderful choice for your pup!
Charlie Brown
Chai
Chinook
Cadbury
Charles
Clyde
Chika
Connor
Cisco
Collette
Carter
Checkers
Cutey Honey
Chandler
Cody
Clementine
Cottonball
Colby
Cassie
Chubbs
Carrie
Cliff
Ciao
Corduroy
Celeste
Carina
Casey
Chili
Chicklet
Cindy (Cyndi)
Ciara
Cobb
Cadie
Curly
Cal
Costello
Caitlin
Chauncey
Carlotta
Cleveland
Carlton
Clark
Cerise
Chalupa
Cheddar
Callie
Cameron
Colette (Colletta)
Chelsea
Cheesecake
Cool C Names for Dogs
Next up are some really cool name options. These names come from movies, shows, cool-sounding words, and even some punny name options. With one of these ideas, your puppy will be the coolest on the block.
Colt
Chewbacca
Cash
Colossus
Conan
Camo
Courage
Connery
Chuck Norris
Coach
Carbon
Cy
Clint
Codex
Clash
Chavez
Chuck
Cole
Cruz
Chaz
Cali
Chewbarka
Cane
Cormac
Chunk
Chaser
Cochise
Clark Griswold
Colonel
Chekov
Caviar
Chino
Crazy Horse
Carmine
Casanova
Caden
Crisp
Capone
Carmela
Crown
Corbin
Charger
Chilly
Che
Claus
China
C3PO
Charm
Chianti
Clark Kent
Commander
Colombo
Captain Morgan
Crockett
Catherine Zeta-Bones
Cheech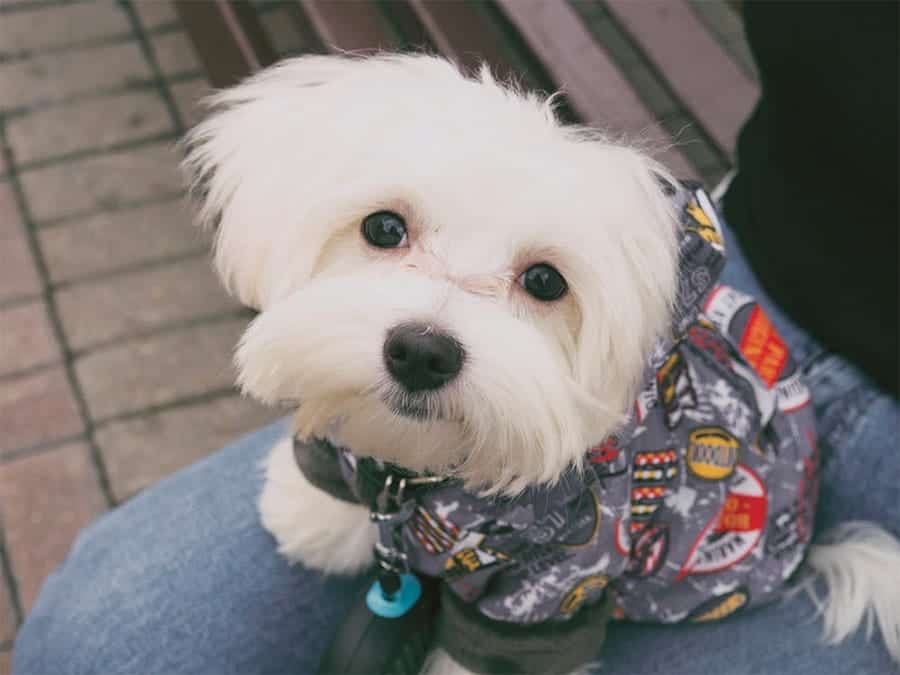 Unique Dog Names Starting With C
Now that you've gotten some of the more standard C dog names, lets get a little bit weird. These names are much lesss common and perfect if you're looking for something unique to call your dog.
Cadpig
Copernicus
Cola
Crimson
Channon
Corona
Cucciolo
Channing
Carlito
Chiyoko
Cortez
Cletus
Chubby
Calliope
Carlos
Cashew
Clove
Ceiko
Chiyo
Constance
Cruella
Cielo
Cyrano
Chieko
Ae-Cha
Chaca
Canoli
Charo
Chin
Cozy
Cognac
Consuelo
Celt
Calder
Cho
Cayenne
Cannie
Chucho
Clumsy
Cork
Chiara
Carob
Cosa
Calyx
Camille
Charkie
Carlyle
Cezanne
Cromwell
Catalina
Conway
Ciroc
Cupertino
Cypress
Finding More Names
For even more great ideas try out our My Dog's Name generator. It lets you search through dog name ideas by category and is a fast way to get a bunch of different options.
Teaching Your Dog Its Name
After you've found a great name for your dog you'll need to teach it to them. To make the process simple, follow these steps below or watch the video to get them to respond to their new name.
Get some small treats, or break a larger one into pieces, and say your dog's new name.
Give them a treat if they respond to it.
Continue doing this respond and reward sequence several times a day in difference places of your home.
Eventually they'll begin responding to their name without being given a treat.
To keep them responding to their name make sure to never use it in a negative way. It can be a hard thing to get used to but a simple "no" works well without incorporating their name.
View Your Saved Names
Check out more articles about:
A-Z