Boy Dog Names – 350 Ideas for Male Puppies
Last updated:
by Kyle J. Larson
We have compiled 350 boy dog names that will make naming your pup easy. Take a look through this list and find the perfect name for your male puppy today!
There are so many names to choose from when you're looking for a boy dog name. You could pick something simple, like Max or Jack, or go with something more complex, like Nikola.
Whatever the case may be, you need to find the perfect name for your future best friend! Below are some of our favorite male puppy names to help you out.
The Best Boy Dog Names
Each year we gather all the names visitors like on My Dog's Name to find the most popular choices. Here are the 20 most popular boy dog names:
Asher
Axel
Buddy
Finn
Duke
Milo
Rocky
Leo
Charlie
Apollo
Bear
Thor
Max
Echo
Blue
Diesel
Cooper
Shadow
Hunter
Scout
You can see the complete list of top dog names here.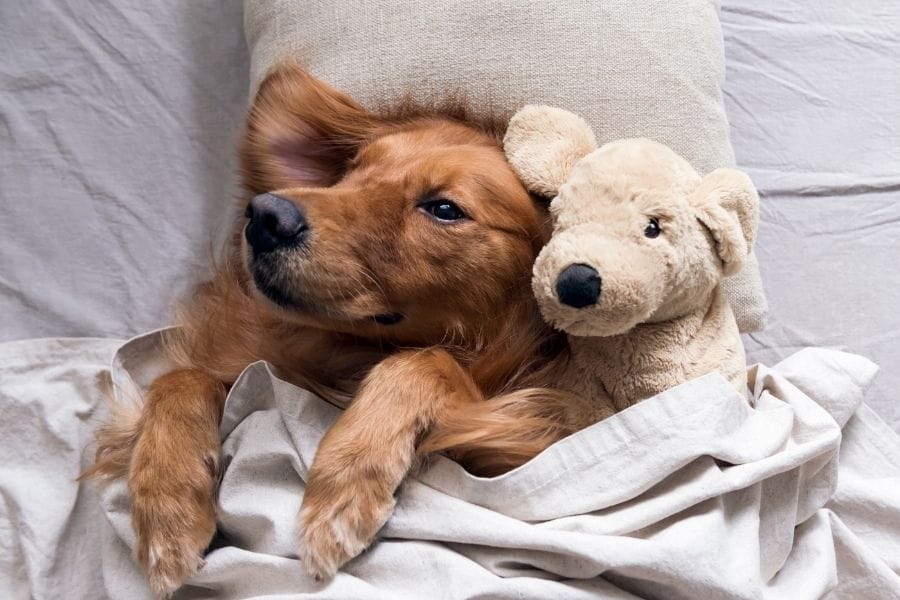 Charming Boy Dog Names
One of the most popular categories for dog names is these charming boy names. Typically being sweet by nature, these names are great for almost any puppy.
A.J.
Alfie
Ali
Angel
Angus
Archie
Arlo
Augie
Bailey
Banjo
Barney
Benji
Bingo
Bosco
Caesar
Casper
Chewie
Coco
Cookie
Copper
Dino
Ghost
Gizmo
Jasper
Louie
Lucky
Marley
Ollie
Oscar
Otis
Pluto
Romeo
Simba
Sparky
Teddy
Tiger
Toby
Toto
Waffles
Yoshi
Ziggy
Our article full of cute boy dog names is here.
Unique Boy Dog Names
These boy dog names are less commonly used. If you want to make sure your pup doesn't share a name with anyone else's at the dog park, these are a great option.
Alfred
Amigo
Argo
Arnold
Atlas
Axl
Aztec
Barley
Bash
Beau
Bock
Boomer
Boris
Bucky
Buddah
Buzz
Cheech
Cobalt
Conan
Cosmo
Dart
Darwin
Digby
Dixon
Fido
Flyer
Frost
Gordy
Griffin
Guinness
Happy
Hogan
Holden
Horace
Huey
Jagger
Jameson
Jett
Kai
King
Kip
Knight
Kona
Legend
Lemmy
Loki
Lupin
Maynard
Merlin
Miller
Napoleon
Niles
Orion
Pierre
Porter
Presley
Royce
Saber
Spartan
Sushi
Tank
Titan
Trip
Tucker
Tyrion
Watson
Whiskey
Willie
Xerxes
Yates
Yeti
Zeus
See more ideas for unique dog names in our complete list.
Male Dog Names From Foods
If you're looking for some creative options for your dog, these food names are a unique choice. They're light, and a little bit funny, plus they're perfect for anyone who is a foodie.
Alfredo
Angus – Quality beef
Applejack
Asiago – cheese
Bacon
Bagel
Bailey – Bailey's Irish Cream
Barley – brewing ingredient
Basil
Beans
Beignet – French deep-fried pastry
Berry
Biscuit
Brewski
Brownie
Bud – beer staple
Burrito
Cheddar
Cheerio
Cheeto
Chestnut
Chili
Chip
Churro – fried-dough pastry
Cocoa
Crisp
Crunch
Curry
Dijon – mustard
Donut
Dorito
Flapjack
Frito
Fry
Fudge
Gelato – Italian ice cream
Grits – boiled cornmeal
Guinness – famous dark beer
Gumbo – southern dish
Hershey
Hoagie
Jameson – whiskey
Java
Jellybean
Kale
Kix
Lucky – Lucky Charms cereal
Maple
Meatball
Mojito
Muffin
Nacho
Newton – Fig Newton
Nugget
Nutmeg
Oreo
Peanut
Pepper
Pickles
Pistachio
Porky
Pork Chop
Porter – Delicious dark beer
Queso – cheese
Reuben
Shrimp
Sprout
Spud – potato
Stout – Another dark beer
Taco
Taquito – rolled taco
Tater Tot
T-Bone
Toffee
Tofu
Tuna
Twinkie
Twix
Wedge
Find even more ideas like this in our full food dog names article.
Pop Culture Names
There are quite a few dogs that are well-known from movies, tv, comics, and other pop culture sources. These names are probably familiar to you and a fun option for naming your boy.
Argos – the Odyssey
Astro – The Jetsons
Bandit – Little House on the Prairie
Barkley – Sesame Street
Baxter – Anchorman
Beethoven – Beethoven
Benji – Benji
Bingo – Bluey
Bluey – Bluey
Bolt – Bolt
Brian – Family Guy
Buck – Call of the Wild
Buddy – A Dog's Purpose
Charkie – Curious George
Chase – Paw Patrol
Clifford – Clifford the Big Red Dog
Comet – Full House
Cujo – Stephen King's Cujo
Dogbert – Dilbert comic strip
Dug – Up
Eddie – Frazer
Einstein – Back to the Future
Everest – Paw Patrol
Fang – Hagrid's Mastiff in Harry Potter
Ghost – Game of Thrones
Gromit – Wallace And Gromit
Lassie – Lassie
Lucky – 101 Dalmatians
Marmaduke – Marmaduke
Marshall – Paw Patrol
Mr. Peanutbutter – BoJack Horseman
Odie – Garfield
Pluto – Disney character
Pongo – 101 Dalmatians
Rin Tin Tin – Rin Tin Tin
Snoopy – Peanuts
Toto – The Wizard Of Oz
Yeller – Old Yeller
For more ideas, try our list of famous dog names.
Tough Boy Dog Names
If you have a dog with a tough appearance, these names might be a great fit. Or if you have a smaller, more timid pup, they're a hilarious option.
Ace
Ajax – a hero in Greek mythology who held off the Trojan army.
Ares – The Greek god of war.
Ammo
Bane – With a mix of brute strength and exceptional intelligence, Bane is a super villain adversary of Batman.
Beast
Blaze
Blitz
Bones
Bolt
Boss
Bruiser
Brutus
Bullet
Butch
Danger
Elvis
Fang
Goliath

Gunner

Hades – In Greek mythology, the name of both the underworld and the god who guarded it.
Hercules – The divine hero from Greek mythology
Hulk – The giant green superhero from the Marvel comics.
Jake
Jax
Kobe
Maverick
Nitro
Odin
Pyro
Rambo – The famous Sylvester Stallone character.
Rex
Riptide – A tide that opposes other tides, causing a violent disturbance in the sea.
Rocky – Inspired by Rocky Balboa, another tough Sylvester Stallone character.
Rogue
Samson – strong man from the Bible
Sarge
Sawyer
Smokey
Spike
Titan – Titan has many definitions, including an ancient Greek deity and a person of enormous size, strength and influence.
Thor – As in the Marvel superhero.
Trapper
Vader – the villain from Star Wars
Viper
You can find even more tough dog names here.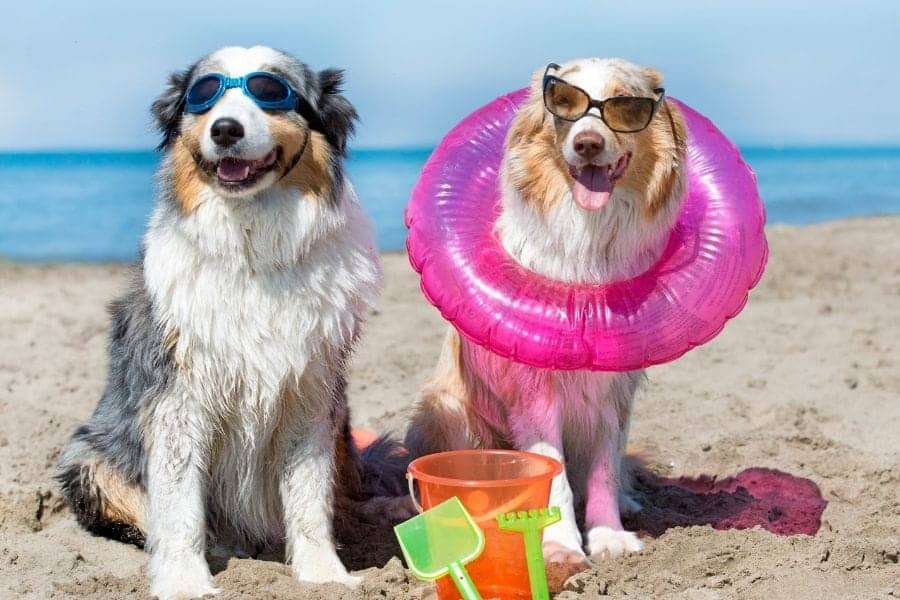 Funny Boy Dog Names
These funny dog names will bring a smile to people's faces when they hear you call them out.
Barkley
Bark Twain
Bond
Bubba
Chewbarka
Einstein
Freud
Groucho
Homer
Houdini
Indiana Bones
Jimmy Chew
Kramer
Mr. Muggles
Muttley Crue
Ninja
Notorious D.O.G.
Salvador Dogi
Sheldon
Sherlock Bones
Spud
Waldo
Wags
We have even more funny dog names in our complete list!
Old Man Names
Here are some classic male names that aren't used as much any more, but might provide some inspiration for your new pet.
Albert
Arthur
Bernard
Bernie
Buster
Charles
Chester
Dexter
Duncan
Edgar
Eugene
Felix
Frank
George
Harold
Harvey
Henry
Hugh
Ivan
Jasper
Leonard
Lloyd
Louis
Murphy
Murray
Oliver
Otto
Percy
Ralph
Rory
Theodore
Walter
Winston
You can find even more old man dog names here.
Finding More Ideas
Hopefully, you've found some awesome ideas for your male puppy, but if you want even more ideas check out some of the links above for each of the name categories, or try out our dog name search engine.
Teaching Your Dog Its Name
Once you've selected a name, the next step is teaching it to your dog. The basic steps are:
Use your dog's name, but only in a positive way.
When they respond by looking at your after calling their name, give them a treat.
Don't use a nickname to begin with, unless that's the name you're going to use most often.
Repeat the process of rewarding them for acknowledging their name until they do it without rewards.
View Your Saved Names