Crazy Cool Black and White Dog Names – 37 Perfect Ideas!
Last updated:
by Jessi Larson
So you have a black and white dog, eh? Black and white dog names are so fun and unique if you have a dog of with these colors.
And this is definitely a popular coloring for pups. We see many dogs with this dual-colored fur at the dog park.
If you're lucky enough to be getting a dog with these colors, you're in luck – we have a huge list of black and white dog names that draw inspiration from many different sources.
Famous Black and White Dogs
Pongo – The father of the 101 Dalmatians. He's a pretty chill dog but also very protective of his pups.
Perdita – The nurturing mother to the group of Dalmatians.
101 Dalmatian puppies include:
Lucky
Rolly
Penny
Pepper
Patch
Snoopy – From Peanuts, Charlie Brown's pet beagle in is also black and white. If you have a black and white beagle, this just might be the perfect name. But it also works for all dogs with this coloring!
Goofy – The famous companion of Mickey Mouse. Goofy is black with white hands, so we think that counts as a black and white dog?
Droopy – Noteworthy for his sad, drooping face, Droopy is an iconic cartoon character created in the '40s.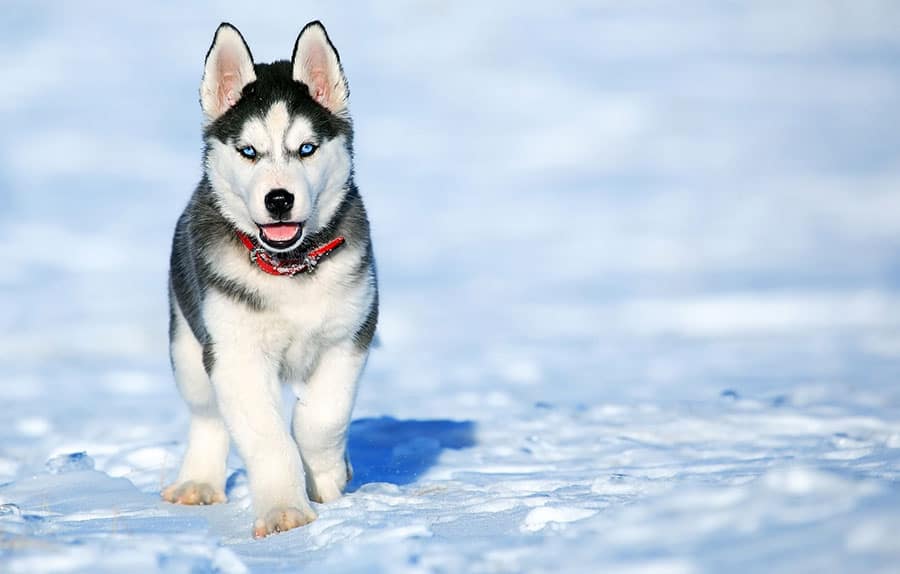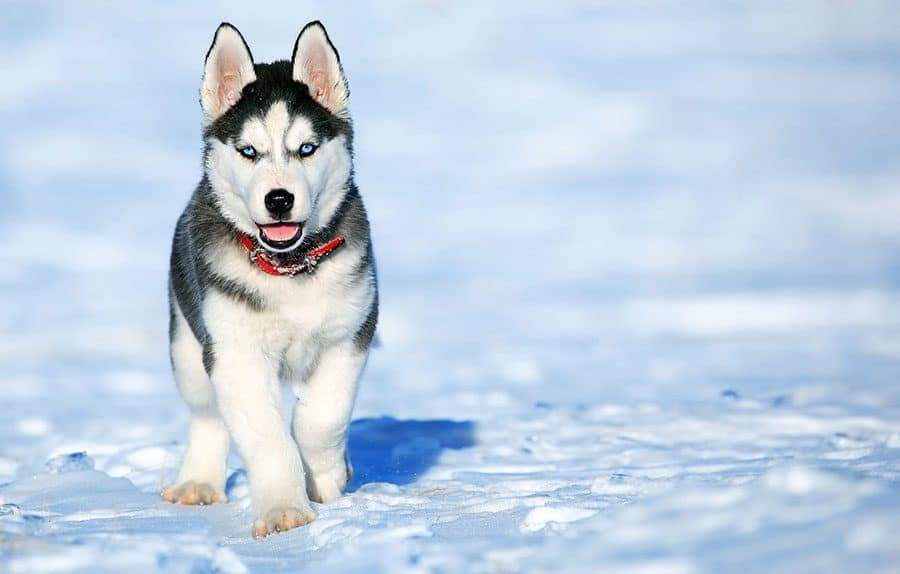 Black and White Dog Names – Other Animals (Real and Cartoon)
Mickey – Mickey Mouse is also a black and white creature, just like your pup!
Minnie – So is Minnie Mouse. How cute is this for a female black and white dog?
Panda – This name is super cute for a black and white dog, especially one who is fluffy like a bear.
Skunk – OK, this might not be the nicest name for your dog, but you gotta admit it's pretty funny.
Pepe Le Pew – Pepe Le Pew is a romance-loving skunk created by Warner Bros.
Penguin – This black and white bird makes a super cute dog name.
Puffin – Likewise, this other popular black and white bird provides fun inspiration as well. How cute is this adorable name for your dog?
Zebra – Another black and white animal, this one from the jungle.
Orca – The Orca whale stands out for its black body with white spots.
Whaley – Or, you can call your black and white dog Whaley.
Shamu – Or Shamu, like the famous SeaWorld whale.
Black and White Dog Names – Foods
Oreo – You saw this coming. Oreo cookies are a delicious combination of chocolate cookies (black) with a sweet creme frosting (white).
Cookie – You can also call your dog cookie, after Oreo cookies or chocolate chip cookies, a combo of light and dark.
Sundae – Sundae is a sweet, syrupy choice.
Pepper Saltman – This is a fun play on those two popular things of white and black color: salt and pepper! Combine the two for a unique name.
Junior Mint – This yummy candy is tiny and also black and white, so if you have a small dog with this coloring, you should consider Junior Mint, a super funny, cute name.
Peppermint Patty – Named after a candy with dark on the outside and white on the inside. For black and white dog names, this is sweet and feminine.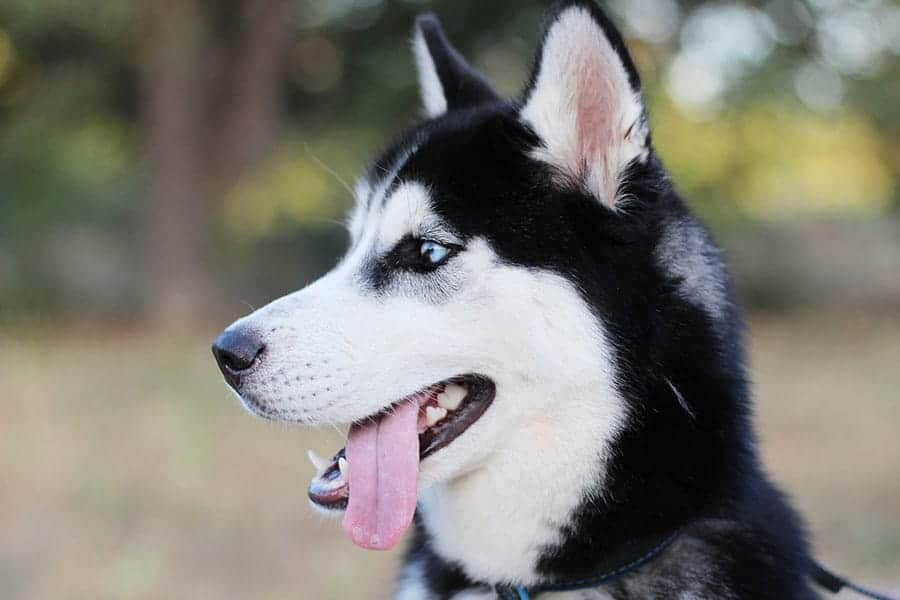 Black and White Dog Names – Patterns
Spot – Another cool idea for black and white dog names is to name your pup after the pattern in their fur. For example, if they have spots, go with that!
Dot – Likewise, you can also call your dog Dot if it's a girl.
Patches – Perhaps your pup's markings look like they're patched together.
Freckles – If your dog has a freckled pattern, this name is absolutely adorable.
Inky – Sometimes dogs of this coloring look like they have white fur with black ink blots.
Black and White Cat Names – Other Cool Ideas
Tuxedo – Most tuxedos are black and white. A cool name for a regal-looking dog.
Jeeves – Named after the famous fictional butler who wears a black and white tuxedo. A fun, cheeky name!
Spade – One of four suits on playing cards and a sharp name for your pup.
Cruella – If you've got a naughty female dog, the black-and white-haired villain from 101 Dalmatians is a fun name option. After all, if she doesn't scare you, no evil thing with.
Charlie Chaplin – Charlie Chaplin is synonymous with black and white films and considered a famous icon of the silent movie era.
Domino – Named after the classic game with white with black dots, this is a super fun moniker for your pup.
Checkers – How fun is this name? A checkers board is often black and white in color, like your pup's fur.
Harlequin – A bold diamond design, the Harlequin print is often in black and white.
Keys – Named after black and white piano keys. A cool name if you play the piano!
So what do you think of these black and white dog names? Do any stand out as your favorite? Any other ideas we could add?
Want more dog names? Check out these unique dog name ideas.
How to Teach Your Dog Their Name
View Your Saved Names
Check out more articles about: