Black Dog Names – The Ultimate List (150+ Fantastic Ideas!)
by Jessi Larson
If you're getting a black-colored dog, you've come to the right place. We have over 150 awesome black dog names perfect for a dark dog.
Black dogs are beautiful creatures, with their shiny, lustrous coats and soulful eyes that are even more pronounced against their dark fur.
Inspiration for black dog names can come from many different places. Ideas range from dark-colored foods to "black" in other languages to animals of the same color and much more.
With so many different options on our guide to black dog names, you're guaranteed to find the perfect name for your pup!
The Ultimate List of Black Dog Names
Let the list of black dog names begin! As we said before, inspiration is everywhere, and we've drawn ideas from some surprising places.
Take a look at these ideas and see if any are a good fit for your new four-legged friend.
Nature and Elements Black Dog Names
If you pause and look around, the Earth is actually full of inspiration for black dog names.
The following names are based on nature and other elements and make strong and sophisticated black dog names.
Ash
Asher
Carbon
Coal
Cole
Cinder
Dusty
Ebony
Ember
Graphite
Onyx
Opal
Pearl – Because pearls can also be black
Shadow
Shady
Slate
Slater
Smokey
Stormy
Tarmac
Thunder
Twilight
Food Black Dog Names
Another cool place for ideas for black dog names: Food and drinks!
Believe it or not, there are many edible items that are black in color, and these make for fun and playful dog names.
Check out these food-inspired ideas – one just might be right for your furbaby.
Bailey – Bailey's Irish Cream
Bean
Blackberry
Bock – Dark German malty beer
Bosco – Chocolate syrup
Brandy – Dark liquor
Brownie
Caviar – Delicacy consisting of salt-cured roe
Chip
Crisp
Coco
Cookie
Coffee
Cola
Espresso – Italian coffee
Fudge
Godiva – Chocolate brand
Guinness – Famous dark beer
Hershey – Chocolate brand
Jameson – Whiskey
Java – Coffee
Kahlua – Coffee liqueur
Kona – Coffee bean variety from Hawaii
Latte – Coffee and milk drink
Licorice – The sweet candy can also be black
Mocha – Chocolate espresso
Olive
Oreo
Pepper
Pepsi
Porter – Delicious dark beer
Raisin
Snickers
Stout – A variety of dark beer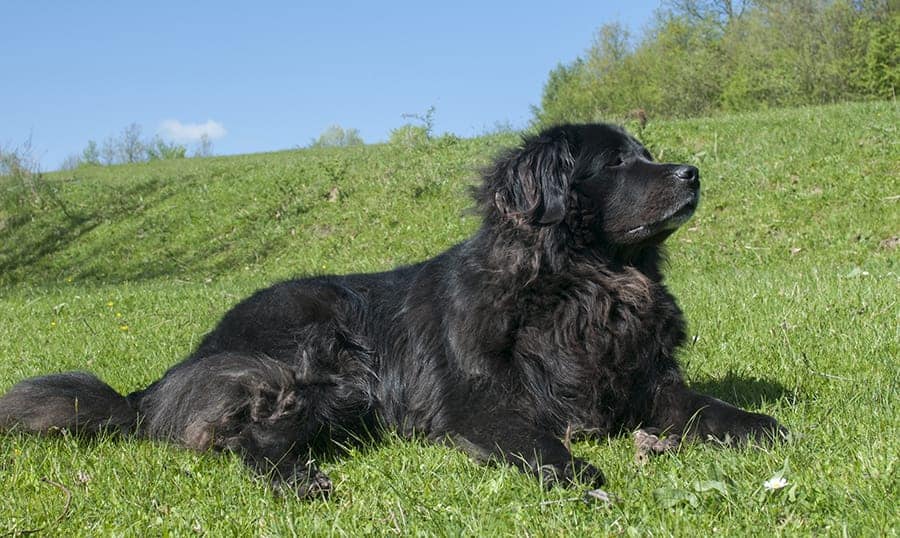 Tough Black Dog Names
Black is a strong, robust color, so another option is to look at tough dog names. This is especially fitting if your dog is large or has a muscular build.
The following names exemplify strength and toughness. If your dog also exhibits these characteristics, you might just find the name you've been looking for.
Ali
Axel
Bandit
Beast
Bronx
Brooklyn
Bruiser
Bullet
Butch
Buzz
Captain
Chopper
Dozer
Dre
Duchess
Fang
Floyd
Frazier
Gunner
Harley
Hendrix
Jedi
Jinx
King
Nyx
Raider
Rebel
Riddick
Sarge
Spike
Sonny
Tank
Tyson
Vinnie
Get more male tough dog names and female tough dog names.
Black Animals
Dogs aren't the only creatures that can be black in color. There are many other animals that sport a dark-colored coat.
We love the idea of naming your dog after another black member of the animal kingdom and think you will, too.
Bear
Beauty – As in the horse Black Beauty
Falcon
Jackal
Jaguar
Leopard
Mamba
Panda
Panther
Penguin
Puma
Raven
Spider
Stallion
Wolf
Black in Other Languages
If you're looking for a name that's a little more sophisticated and subtle, we have an idea: Translate black to another language.
This creates cool, cultured names that pay tribute to your dog's dark coloring.
Here are popular options, or check out even more translations.
Kuro – Japanese
Nero – Italian
Noir – French
Pango – Maori
Preto – Portuguese
Schwarz – German
Zwart – Dutch
Space
They say space is the final frontier, and it's also a place for black dog names.
The vast expanse has many dark elements that also serve as cool dog names. Here are just a few ideas.
Cosmo
Galaxy
Eclipse
Moon
Nebula
Vortex
Characters That Wear Black
The black dog names just keep coming! There are many famous characters in film and television that wear all black, and it could be a cool idea to mine these for inspiration.
As you may recall, these well-known characters and personalities sport an all-black wardrobe similar in color to your canine, which is why they also make great black dog names.
See if any are the right pick for your pup!
Batman
Blackbeard
Blade
Bond – James Bond
Cash – Johnny Cash
Gomez – Addams Family
Jafar – Aladdin
John Wick
Jules – Pulp Fiction
Knight – Black Knight
Kylo – Star Wars
Maleficent
Morpheus – The Matrix
Morticia – Addams Family
Neo – The Matrix
Ninja
Poe
Pugsley – Addams Family
Selene – Underworld
Severus Snape – Harry Potter
Storm – X-Men
T'Challa – Black Panther
Tony Montana – Scarface
Toto – Wizard of Oz
Trinity – The Matrix
Vader – Star Wars
Vincent Vega – Pulp Fiction
Voldemort – Harry Potter
Warlock
Wednesday – Addams Family
Xena
Zorro
Funny Black Dog Names
Everyone needs a good laugh, and funny dog names are always a humorous and fun option for a new pup.
Maybe one of these tickles your funny bone and stands out as the right name for your furry friend.
Agent
Angel
Black Jack
Boss
Devil
Diesel
Diva
Domino
Elvis
Foxy
Inky
Jet
Muddy
Spade
Suede
Tux
Velvet
Whitey
Spooky, Magic & More
And last but not least, we can't end our guide to black dog names without including ideas based on magic and mystery.
These names are positively – or should we say paw-sitively? – spooky and fun.
Dracula
Elvira
Goth
Magic
Merlin
Midnight
Mystery
Mystique
Phantom
Rorschach
Final Thoughts: Black Dog Names
Hopefully this list of black dog names provides you with the perfect moniker for your pup!
At the very least, you'll have solid inspiration to start your dog name search.
And don't forget, if you have ideas for black dog names, we'd love to hear them. Comment below with any thoughts or feedback you may have.
More Dog Name Ideas
If you're not inspired by any of these dog names, try our online generator and discover even more options. You can sort by your favorite styles and themes to discover the perfect name for your pup.
Our site helps over 15 million new dog owners each year and offers thousands of unique ideas. With this in mind, we're confident you'll find the name for your dog on our site.
Popular categories include:
Try it out and see what you think!
How Do You Pick the Right Name?
How do you know if you've picked the right name for your dog? That's a question all new dog parents ask.
After years of helping new pup parents, here are some tips we've picked up when it comes to selecting a name for your dog:
Is it easy to say? Some names are great in theory but tough to pronounce in everyday life. Before you lock in on a name, make sure it rolls off the tongue.
Say it out loud. Can you imagine loudly calling for your dog with this name? If not, then it's not the right name and you should move on.
Does it fit your dog? Check to see if the name matches your dog's personality and appearance. This is important for both you and your pup.
And finally, trust your gut. When you find the right name, you'll know it!
5 Easy Steps to Teach a Dog Their Name
Once you have a name, how do you teach it to your dog?
All pup parents go through this scenario. They've picked out a perfect name and can't wait to start using it for their dog.
The only problem is their dog doesn't recognize it yet.
If you're in this situation, don't fret. Teaching your dog their name is a lot easier than you think.
Here are five easy steps to take to teach your dog their name.
Get some small treats and put your dog on a leash in a location without any distractions.
Say your puppy's name in a clear, happy, excited voice.
As soon as they look at you, say "yes" and give them a treat.
Wait until they look away and then repeat the process 3-5 times.
Play this name game several times a day and soon they'll know and love responding to their name!
Want to learn more about how to teach a dog their name? We have an awesome guide that makes it easy
Final Thoughts
Last but certainly not least, we want to commend you for picking a black dog. For some odd reason, many shelters report that they have a harder time finding homes for black dogs, possibly because their features are tougher to see in photographs. (Read more on this issue.)
So not only do you have a wonderful, beautiful dog, you're also supporting an important cause in the pet world.
Hopefully you found the right dog name, and we wish you many years of happiness with your new four-legged friend!
Check out more articles about: