There's nothing better than looking for cute dog names when you get an adorable new puppy. Don't you agree? After all, a darling dog deserves a sweet name that fits its irresistible appearance and personality.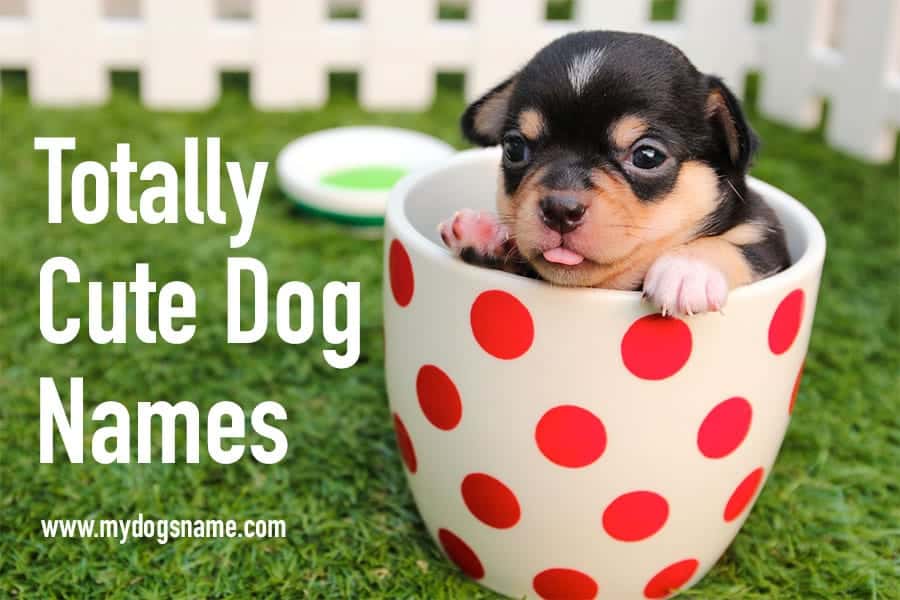 And what is it about dogs that are so, well, doggone cute?
According to science, it's a combination of several things. Large, loving eyes, a cute button nose, and soft, snuggly fur all contribute to a dog's innate cuteness. A playful personality also goes a long way, as do canine cuddles.
Is it no surprise then that many new pup parents look for cute dog names?
Dogs are arguably the cutest creatures on the planet. (We might be biased, but a lot of people would back us up!) And these names are a perfect way to recognize this.
Here are 200+ cute dog names you are sure to love.
Top Cute Girl Dog Names
With over 4.3 million people searching for a name for their dog each year, we've uncovered their favorite cute dog names. Here are the top 50 girl dog names for you to find the perfect name for your pup!
Bella
Daisy
Luna
Bailey
Willow
Coco (Cocoa)
Roxy
Addie
Bambi
Lola
Nala
Harper
Ava
Piper
Hazel
Angel
Sadie
Zoe (Zoey)
Bell (Belle)
Dixie
Gracie
Ellie
Addison
Biscuit
Blue (Blu)
Winnie
Cleo
A.J.
Millie
Honey
Cookie
Amber
Lucy
Alice
Maisie (Maisy)
Oreo
Chloe (Khloe)
Ella
Kiki
Poppy
Lulu
Koda
Penny
Pixie
Maggie
Buttercup
Paris
Ruby
Molly
Pippa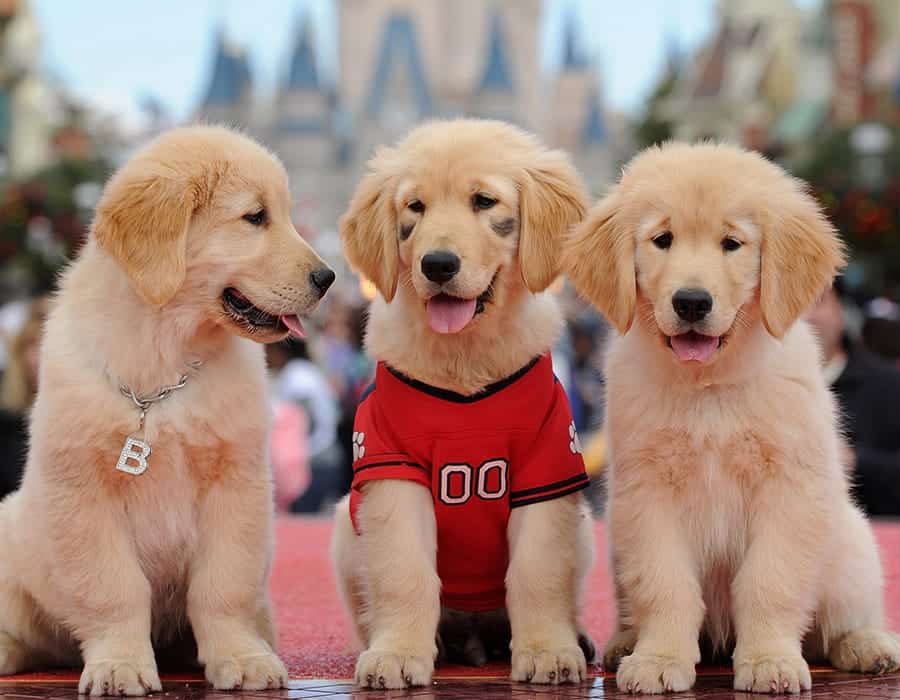 Top Cute Boy Dog Names
Here we have the top 50 cute boy dog names from our visitors' favorite picks. Hopefully, one of these is a perfect fit!
Bear
Milo
Charlie
Biscuit
Bailey
Archie
Buddy
Blue (Blu)
Alfie
Caesar (Ceasar)
Coco (Cocoa)
Tiger
Oreo
Chewie
Benji
Arlo
Teddy (Ted)
Bacon
Finn
Barkley
Barney
Pluto
Scout
Augie (Augie Doggy)
Jasper
Banjo
Bingo
Copper
Brownie
Toto
Waffles
Casper
Gizmo
Angus
Yoshi
Marley (Marly)
Lucky
Ghost
Cookie
Ziggy
A.J.
Angel
Nugget
Dino
Otis
Louie (Lou)
Simba
Oscar
Bosco
Ali
Unique Cute Dog Names
These names are not only super cute, but they're not very common. So these can be great if you're looking for a name that not every dog on the block will have!
Aggy
Ames
Amos
Ansel
Argo
Autumn
Avery
Bowie
Brodie
Bucky
Coby
Cora
Fonzie
Jinx
Jojo
Jordi
Josie
Kenji
Kirby
Lady
Laika
Lincoln
Mika
Meeko
Miles
Mowgli
Nikita
Percy
Ripley
Snowball
Sofie
Spencer
Willie
Wrigley
Yogi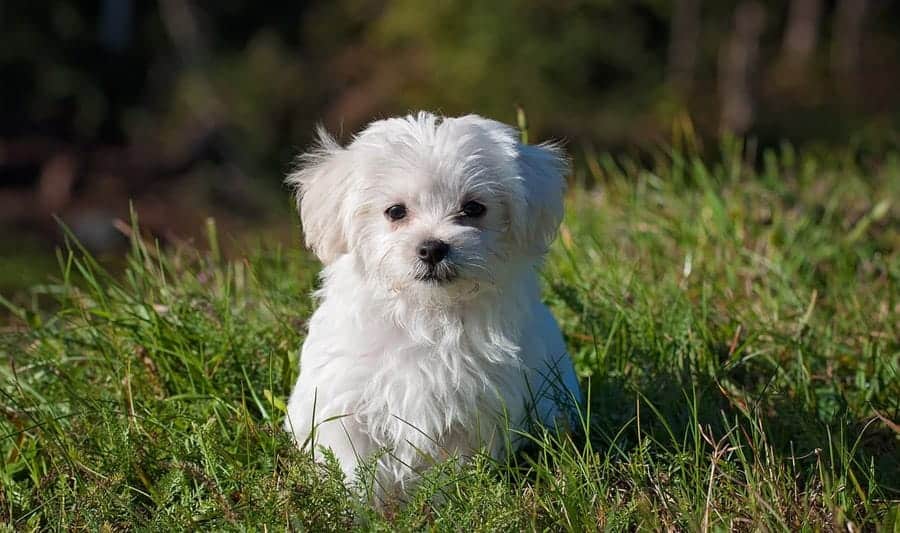 Cute Small Dog Names
Do you have a small dog breed like a Bichon, Terrier, Spaniel, Maltese, Pug, etc.? These names for little pups might be just right for your tiny pal!
Artie
Babe
Bee
Boo
Boots
Buttons
Elmo
Fuzzy
Gigi
Gulliver
Jawa
Mimi
Minnie
Munchkin
Pebbles
Pee Wee
Pip
Pixie
Poppy
Princess
Squirt
Teddy
Tiny
Trixie
Widget
Cute Big Dog Names
Have a great big breed like a Lab, Shepherd, Dane, or Akita? These names may better fit a larger dog while still being super cute.
Balto
Beethoven
Brewster
Bugsy
Clifford
Digby
Duffy
Ernie
Madden
Monty
Moose
Reggie
Rigby
Rocky
Roosevelt
Shrek
Spud
Wally
Walter
Zeus
Cute Food Dog Names
These name ideas are a mix of funny, cute, and unique. They might be your favorite snack or the perfect name for your favorite pup.
Applejack
Bean
Cappuccino
Carmel
Cherry
Cinnamon
Cupcake
Ginger
Hershey
Kiwi
Kona
Marshmallow
Mocha
Muffin
Olive
Peaches
Peanut
Pepper
Porkchop
Snickers
Waffles
Looking for More Dog Names?
Want even more great dog names? Then, you're in luck – we have plenty of other ideas to explore.
Check out these other name ideas and see what you think:
or try a Dog Name Search!
How Do You Pick The Right Name?
How do you know if you've picked the right name for your dog? That's a question all new dog parents ask.
After years of helping new pup parents, we've picked up a few tricks along the way when it comes to selecting a name for your dog:
Is it easy to say? Some names are great in theory but tough to pronounce in everyday life. Before you lock in on a name, make sure it rolls off the tongue. After all, you'll be saying it a whole lot!
Say it out loud. Can you imagine loudly calling for your dog with this name? If not, then it's not the right name and you should move on.
Does it fit your dog? Check to see if the name matches your dog's personality and appearance. This is important for both you and your pup.
And finally, trust your gut. When you find the right name, you'll know it!
5 Easy Steps to Teach a Dog Their Name
Once you have a name, how do you teach it to your dog?
All pup parents go through this scenario. They've picked out a perfect name and can't wait to start using it for their dog.
The only problem is their dog doesn't recognize it yet.
If you're in this situation, don't fret. Teaching your dog their name is a lot easier than you think.
Here are five easy steps to take to teach your dog their name.
Get some small treats and put your dog on a leash in a location without any distractions.
Say your puppy's name in a clear, happy, excited voice.
As soon as they look at you, say "yes" and give them a treat.
Wait until they look away and then repeat the process 3-5 times.
Play this name game several times a day and soon they'll know and love responding to their name!
Want to learn more about how to teach a dog their name? We have an excellent guide that makes it easy.
Got Dog Name Ideas?
If you have ideas for cute dog names, let us know in the comments below. We love hearing from readers.
It could be the name of a beloved dog in your life, whether they're your pup or one that belongs to someone you know. Or it could be the name of a fictional dog from a book, TV show, or movie. Or perhaps you've just thought of a random name now!
We love hearing from our readers and use your ideas to keep our site fresh.
View Your Saved Names