We've gathered some of the best spotted dog names, perfect to match your dog's coat. These name ideas are well suited to spot, multi-colored, or speckled coat patterns. You'll find options that are cute, funny, tough, and more!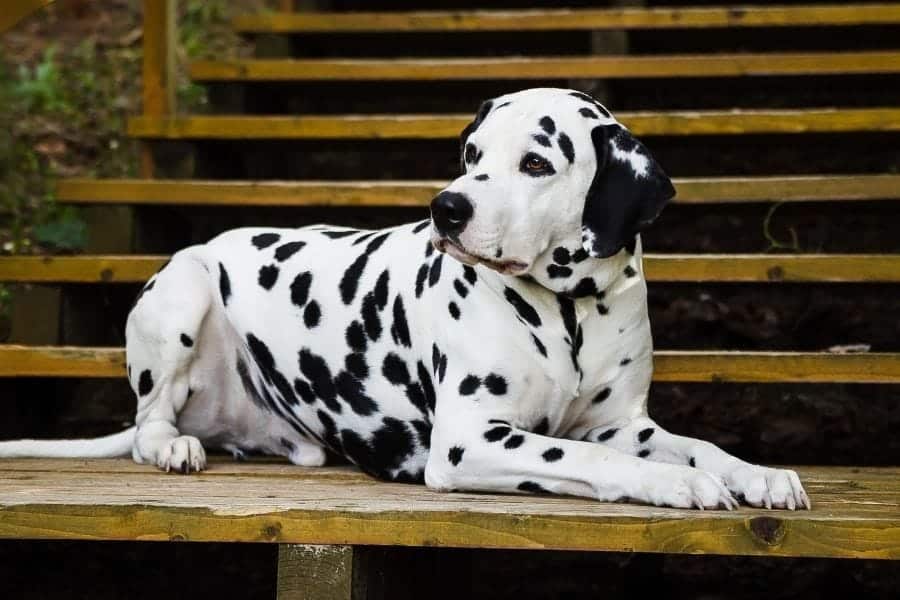 Top Spotted Dog Names
To start off the list, here are some of the most popular spotted dog names.
Spot – is a great name, even if it is the obvious choice
Freckles
Pong – a classic video game dot
Pollock – A cool name from Jackson Pollock, the artist known for drip paintings
Jot – Jot the Dot was a '60s children's cartoon
Marbles
Link – A lynx is a wild cat with a spotted coat
Speckles
Dot
Poppy
Black and White Spotted Dog Names
These name ideas are perfect for a black-and-white spotted dog like a Dalmatian. For more ideas like this also check out our complete black-and-white dog names list.
Sundae
Boggle – a black-and-white dice game
Soccer
Deux – French for two
Rorschach – an inkblot test
Keys
Coco – fashion designer Coco Chanel
Dice
Checkers
Cruella – Cruella De Vil from Disney's 101 Dalmatians
Elvis
Jeeves – fictional butler
Butler
Dos – two in Spanish for dual-colored coat
Jasper – black and white gemstone
Domino
Oreo
Klondike
Ace
Pepper Saltzman
Mickey – the classic black and white colored cartoon mouse
Monk
Zwei – German for two
Cupcake
Mint
Whoopie – for Whoopie Pie
Chess
Peppermint Patty
Tuxedo – or Tux for short
Groucho – classic film/TV star Groucho Marx
Spade
Inky
Newsie – for newspapers
Blizzard
Banksy – street artist
Cookie
Charlie Chaplin – black and white film star
Ying Yang
Almond Joy
Felix – a black and white cartoon cat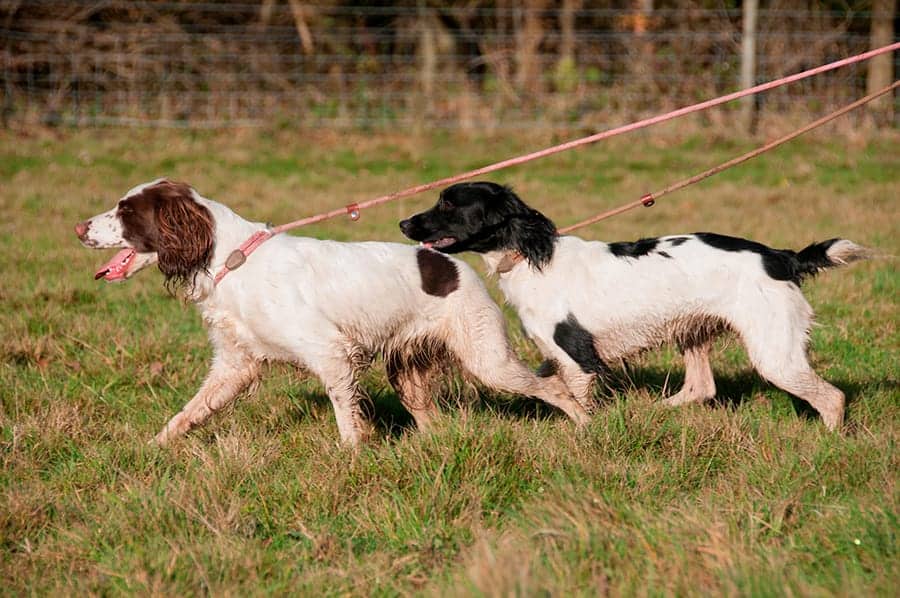 Cute Spotted Dog Names
If you want a cute name to match your puppy's cuteness, you'll love these name options.
Patches
Specks
Sprinkles
Starry
Dotty
Pepper
Fawn
Ladybug
Swirl – for those pets with a more varied pattern
Socks
Mittens
Mancha – Spanish for spot
Manchita – Similar to Mancha but meaning little spot
Butterfly
Dabble
Peppa
Cosmo
Chip
Perdita – the mother dog from 101 dalmatians
Pongo – the father dog from 101 dalmatians
More Male Names
Here are some other ideas for male dog names that might fit your puppy perfectly.
Leo – as in leopard
Orion
Camo – camouflage comes in a variety of patterns
Motley
Bandit
Jag – short for Jaguar
Thor
Nigel
Bongo
Gingham – a pattern of squares, not too far off from spots
Viper
Shady
Otis
Ringo
Marshall
Rocky
Zeb – short for zebra
Sulley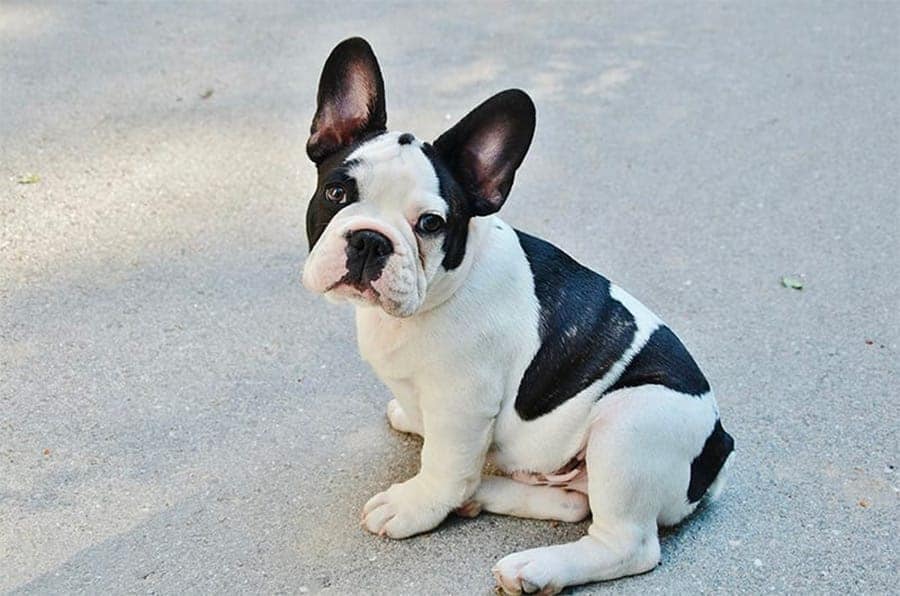 More Female Names
Here are some other great names for female dogs, including both for spots or females in general.
Dottie
Jewel – a type of butterfly with spots
Minnie – the famous mouse, known for her polka-dot dress
Buttons
Lily – leopard lily, a spotted plant
Raven
Iris – another flower that can have spots
Daisy
Olive – a type of spotted African pigeon
Zara
Nova
Magpie – A leopard magpie moth is a beautiful spotted moth
Ripley
Penny
Honey
Conclusion
Hopefully, you found some great dog name options. Once you've selected a name, you can follow our guide for teaching your dog its name.
View Your Saved Names