Old Man Dog Names – 215+ Classic Ideas
Published:
Last updated:
by Jessi Larson
Old man dog names are a fun and trendy option for a new pup. Discover 215+ incredible ideas!
They say what's old is new again, and the same goes for dog names.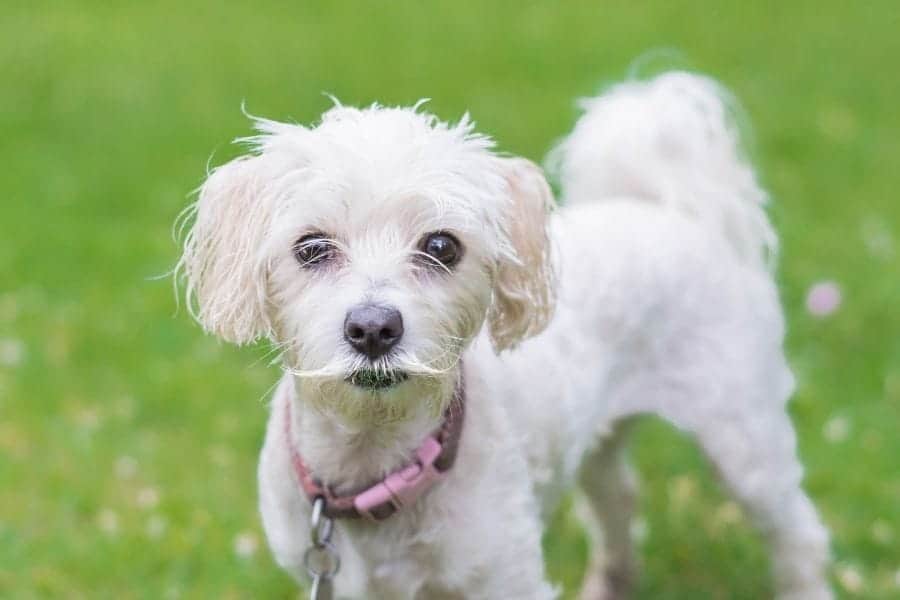 Many pup parents are flocking to old-fashioned human names these days. Charming and charismatic, these names certainly make cool monikers for a canine.
You're in luck because we have the most extensive list of options out there. So get ready for incredible inspiration you won't find anywhere else.
Best Old Man Dog Names
To start, let's explore some of the most popular options. Dog owners adore these ideas, and it's not hard to tell why.
Take a peek and see if any fit your four-legged friend.
Albert
Archie
Arthur
Bernard
Bernie
Charles
Chester
Duncan
Edgar
Eugene
Felix
Frank
George
Harvey
Henry
Hugh
Jasper
Lloyd
Louis
Murray
Oliver
Oscar
Otis
Otto
Percy
Ralph
Rory
Teddy
Theodore
Walter
Winston
Cute Old Man Dog Names
Another option is to check out cute ideas that are charming, regal, and refined. These cute names give off an air of elegance you'll love.
These names hearken back to an era of fancy suits, supper clubs, and classic jazz music. Just close your eyes, and when you read this list, you'll instantly transport to the time.
Alfred
Arlo
Barnaby
Benedict
Blake
Cecil
Clancy
Clark
Conrad
Cornelius
Edwin
Francis
Frederick
Gordon
Graham
Grant
Gus
Harry
Humphrey
Ivan
Jules
Julian
Langston
Mortimer
Newton
Oswald
Oswin
Percival
Pierce
Quentin
Reginald
Sebastian
Victor
Waldorf
Do you like these regal names? Then, check out even more options.
Funny Names
Are you ready for old man dog names that tickle your funny bone? These humorous options are perfect for those who love to laugh.
The names below are funny for many different reasons.
Some just seem silly for a dog. Others reference a humorous character. And others are straight-up goofy.
Art
Bruce
Bud
Butch
Casper
Dewey
Doug
Dudley
Dwight
Earl
Egbert
Elmer
Fogy
Garfield
Gary
Gaylord
Geezer
Grandpa
Hagrid
Herbert
Ichabod
Ike
Linus
Mack
Melvin
Merlin
Milton
Ned
Norman
Papa
Pappy
Phineas
Roger
Roland
Ronald
Roy
Rudolph
Stanley
Wilber
Want more funny dog names? Try these ideas on for size.
Cool Old Names
Switching gears, let's move over to cool ideas for old man names.
Some old-school names just have a cool vibe to them. They may be decades old, but these names are still hip and happening.
One of these picks may be the right name for your pup!
Aiken
Amos
Bartholomew
Basil
Cedric
Chuck
Clarence
Clive
Clyde
Desmond
Ernest
Elijah
Ezra
Fritz
Gabriel
Giles
Godrey
Ira
Jarvis
Jonah
Julius
Laurence
Leonard
Lionel
Moses
Nevile
Olaf
Phileas
Quincy
Reuben
Rufus
Saul
Silas
Truman
Vincent
Wayne
Wiley
Wilfred
Classic Dog Names
Dogs have served as man's best friend for centuries. They've especially captured our hearts and imaginations in the last 100 years.
During this time, certain names emerged as popular picks. You'll undoubtedly recognize these classic canine names.
Some are still popular today. Others belong to a far-back era.
Either way, these are the top classic dog names of our time.
Bandit
Barney
Bear
Benji
Blue
Buck
Buddy
Champ
Charlie
Clifford
Fido
Jake
Lassie
Lucky
Marley
Marmaduke
Milo
Murray
Old Yeller
Otis
Patches
Pepper
Pluto
Red
Rex
Rover
Rocky
Scout
Shadow
Shiloh
Socks
Sparky
Spot
Toby
Toto
Turner
Winn-Dixie
Wishbone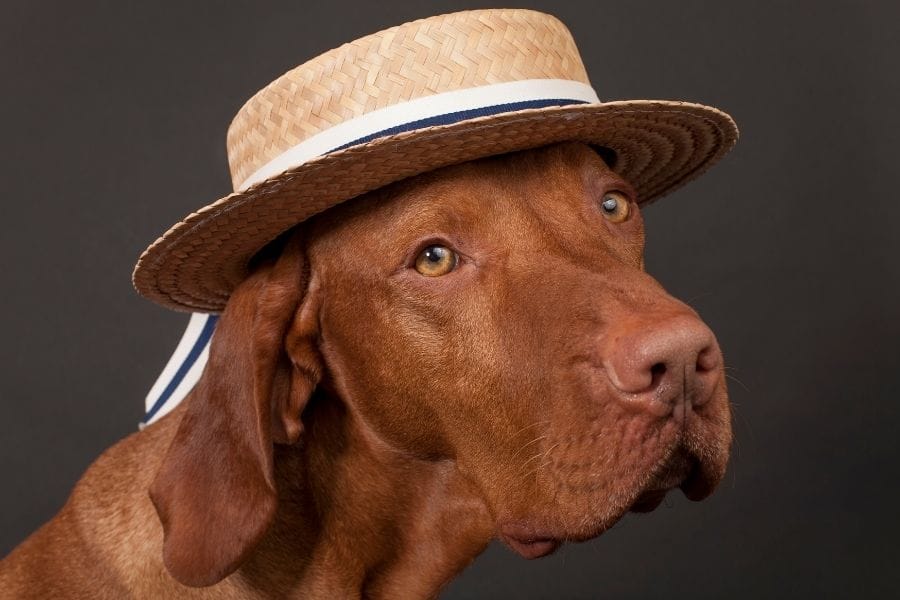 More Old Man Names
The ideas aren't over yet. Here are even more options for you to consider in your search.
Are any of these classic ideas right for your new dog?
Abner
Abraham
Allen
Benjamin
Calvin
Clemens
Donald
Edward
Franklin
Gerald
Harold
Herman
Horace
Howard
Isaac
Jacob
James
Jeremy
Joseph
Kenneth
Lester
Martin
Norris
Raymond
Russell
Rusty
Seymour
Sherman
Sidney
Terrence
Tobias
Vernon
Wallace
Warren
Wendell
Zachariah
Final Thoughts
Old-fashioned names are rising in popularity with parents, and you'll see many kids with classic names that once belonged to an older generation. That trend is passed on to pups as well.
Today many dog owners are drawn to vintage human names for their new furry friends. And it makes sense: These names are charming, cute, and classic – just like a dog.
You can't go wrong with any of these ideas. In fact, it might be hard narrowing it down to just one option. In that case, read on for tips and tricks.
Tips and Tricks for Picking the Right Name
With so many great ideas, how do you pick the right one?
Finding the right name for your dog can seem overwhelming, especially when there are so many options.
But just relax. Take a deep breath. We're here to help!
As a first step, take note of any name you might like. Then, you can either write it down or check the heart icon to the left to save it.
Once you've compiled all the ideas that appeal to you, remove any name you don't love. Don't overthink the choice; trust your gut.
Do this over and over again until just a few names remain.
Next, say the name out loud and see if it's something you can imagine yourself saying over and over again.
Also, does it fit your dog's personality and appearance?
You'll know when you find just the right name for your darling new dog!
Other Inspiration for Names
If you're not finding an option you like on the list, you can generate even more old man dog names on your own. It's easier than you think.
Inspiration is everywhere!
For example, have you met someone of an older generation with a super cool name you don't hear today? Could that name work for your dog?
Or is there a person on your distant family tree with a cool name you could use for your canine? (Just don't take the name of a relative who's still living since that could be confusing and even offensive!)
Another idea is to explore the names of famous film and TV stars from a bygone era. Of course, authors and historical figures work, too.
This exercise will undoubtedly lead to even more ideas.
References
Check out more articles about: