European Dog Names – 375+ Amazing Ideas
Published:
Last updated:
by Jessi Larson
European dog names are a great choice for those looking for a cool and cultured name that perfectly fits their new four-legged friend.
Maybe you recently traveled to Europe and want to memorialize the trip by exploring European dog names. Or you have family from the continent and want to pay tribute to your lineage. Or you're dreaming of visiting the region.
Whatever the reason, we have 375+ European dog names you'll love.
Europe consists of over 40 countries in its entirety. In the guide to European dog names, we'll highlight names from nine of its most popular countries.
You could also go with a name like Euro or Europa to reflect the continent as a whole.
German Dog Names
German Male Dog Names
Amadeus
Axel
Bach
Blitz
Dirk
Felix
Fritz
Freda
Gunther
Hansel
Hans
Max
Otto
Rolf
Siegfried
German Female Dog Names
Anka
Britta
Brunhilde
Frau or Fraulein
Frida
Fritzi
Hexi
Heidi
Hilda
Liesel
Lola
Marta
Mischa
Schnitzel
Trudi
Other Cool German Dog Names
Frau – Mrs. in German
Fraulein – Miss in German
Herr – German for mister
Deutsche – The word for German in that language
Liebling – Translating to "darling," liebling is a term of endearment
Liebchen – Or you could go with Liebchen, meaning a person who is dear to you
Schnucki – Although there is no direct translation to English, Schnucki is close to sweetie pie
Prost – The German word for "cheers"
Schatz – Meaning jewel or treasure, Schatz is the most common German term of endearment
Maus – Meaning "mouse" in German, you can also use the diminutive form, Mäuschen or Mausi (both translate to "little mouse"
Bärchen – Meaning little bear, this name is quite adorable
Porsche – The high-end car brand hails from Germany
Hund – German for dog
Discover even more German dog names.
French Dog Names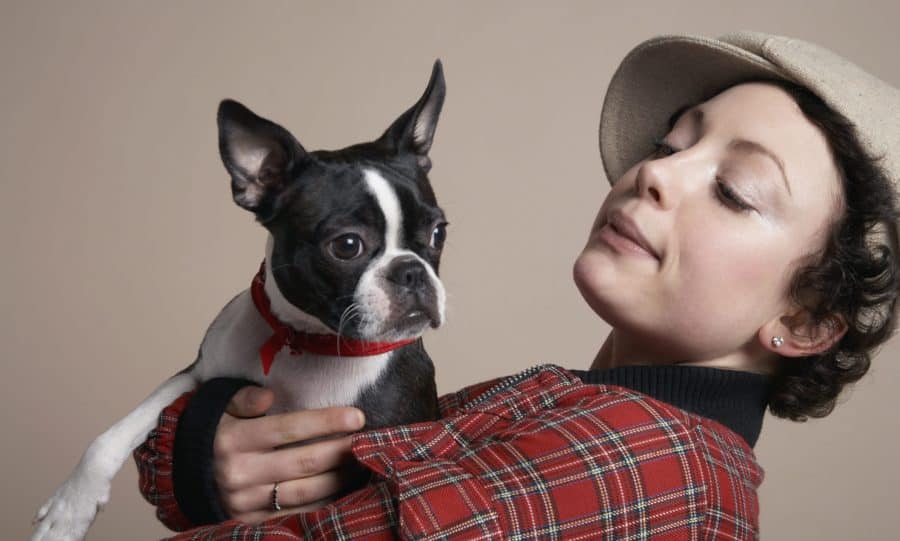 French Male Dog Names
Archibald
Arnaud
Casanova
Damien
Dominoe
Guismo
Jacque
Matisse
Merle
Milou
Odie
Rafale
Rembrandt
Ulysse
French Female Dog Names
Adele
Adieu
Angeline
Babette
Babou
Bearnaise
Bebe
Bella
Brie
Channel
Coco
Gigi
Lilo
Sabine
Sophie
Sylvie
Other Cool French Dog Names
Paris – The capital and most populous city of France, Paris makes a gorgeous dog name
Marseille – Located on France's south coast, Marseille is the country's second largest city after Paris
Lyon – Lyon is a populous city in east-central France
Versailles – As in the Palace of Versailles, a royal château in Versailles
Monaco – A principality on the French Riviera
Bastille – The famous fortress in Paris, stormed by a crowd during the French Revolution
Riviera – As in the French Riviera, the glamorous Mediterranean coastline of the southeast corner of France
Lafayette – French named city in Louisiana
Discover even more French dog names.
Italian Dog Names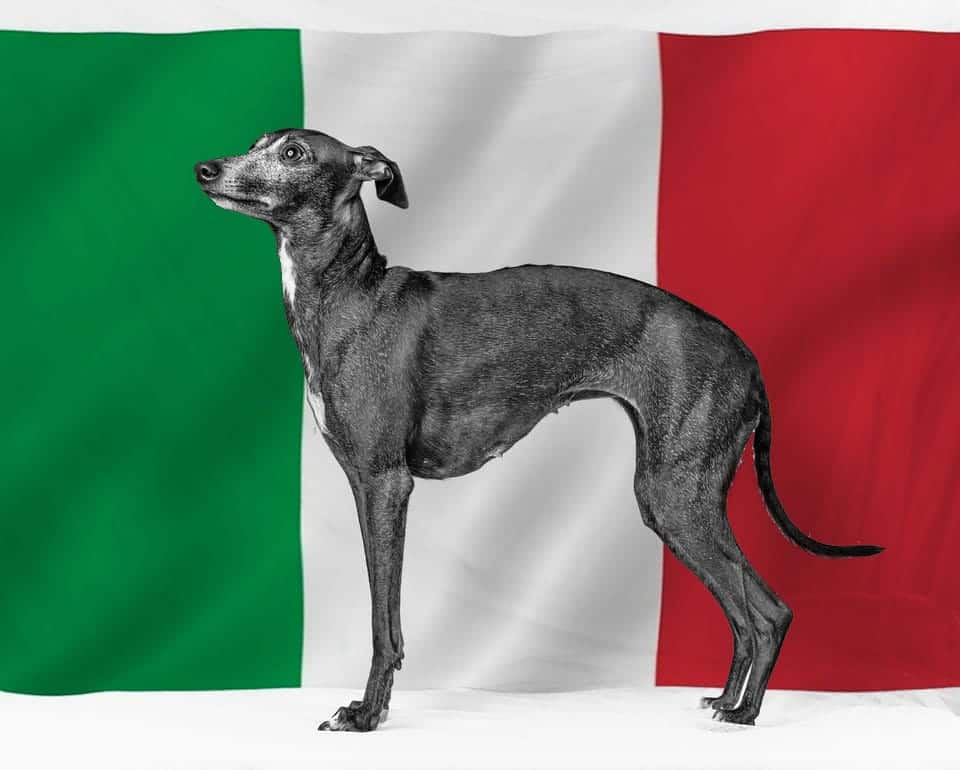 Italian Male Dog Names
Aldo
Angelo
Bruno
Dolce
Fabrizio
Ferdinand
Giorgio
Luigi
Lupo
Mario
Raphael
Romeo
Orlando
Santo
Sergio
Italian Female Dog Names
Bambi
Bianca
Caprice
Emilia
Francesca
Isabella
Leola
Luisa
Mercede
Mona
Pia
Rosetta
Rufina
Teodora
Other Cool Italian Dog Names
Florence – The beautiful capital city of Tuscany
Roma – The Italian version of "Rome"
Venice – The gorgeous city full of canals and culture
Gelato – Italian ice cream that is delicious and crave-worthy
Tiramisu – A popular coffee-flavored Italian custard dessert
Ravioli – One of the most popular Italian pasta dishes
Cannoli – Delicious Italian pastries
Budino – A sweet Italian dish, usually rich and creamy like a custard or pudding
Gnocchi – Thick, small dumplings
Ziti – A thick spaghetti-like pasta with a hole running through the center
Alto – "Wolf" in Italian
Amico – Translates to "friend"
Amore – Translates to "love"
Bellissimo – Meaning very beautiful
Bambino – Italian for baby, how cute is this name?
Discover even more Italian dog names.
Spanish Dog Names
Spanish Male Dog Names
Alejandro
Carlos
Dante
Dario
Diego
Domingo
Enrique
Felipe
Fernando
Francisco
Guillermo
Jorge
Jose
Juan
Lorenzo
Pablo
Paco
Pedro
Rico
Salvador
Santiago
Spanish Female Dog Names
Bebe
Bonita
Carmen
Catalina
Chica
Chiquita
Consuela
Esmeralda
Fernanda
Frida
Jacinta
Lupe
Margarita
Maria
Rosa
Soledad
Yolanda
Other Cool Spanish Dog Names
Madrid – The capital and most populous city of Spain
Barcelona – A popular city on the Spain's northeastern coast
Ibiza – A Spanish island in the Mediterranean Sea
Seville – A city in the southwest of the Iberian Peninsula
Valencia – The third largest city in Span
Amigo – Translates to "friend," perfect for your best pal
Loco – Meaning "crazy" in Spanish, this is a fun name
Pequeno – "Little" in Spanish, a great name for little dogs
Rojo – "Red" in Spanish, perfect for a red dog
Toro – The Spanish word for "bull"
Uno – Translates to "one"
Chorizo – A popular cured sausage in Spain
Paella – A delicious rice and seafood dish
Sangria – An drink originating in Spain
Discover even more Spanish dog names.
English Dog Names
English Male Dog Names
Alfred
Baird
Charles
Chester
Darby
Fairfax
Gallagher
George
Kingston
Oliver
Rhys
Wallace
Winston
English Female Dog Names
Beatrice
Charlotte
Cordelia
Daisy
Elizabeth
Gemma
Imogen
Isla
Kiera
Poppy
Saoirse
Scotia
Sinead
Siobhan
Other Cool English Dog Names
London – The capital and most populous city of both England and the United Kingdom as a whole
Bristol – A city and county in southwest England
Avon – As in Stratford-upon-Avon, an English medieval market town and the birthplace of William Shakespeare
Leicester – A city East Midlands of England and also the name of a popular square in London (it's pronounced "Less-ter")
York – A historic walled city in North Yorkshire, England
Windsor – A historic market town in the Royal Borough of Windsor and Maidenhead in Berkshire, England, and also the site of Windsor Castle
Camden – A borough in London and home to the crazy cool Camden Markets
Big Ben – The nickname for the Great Bell of the clock at the north end of the Palace of Westminster in London
Posh – A term that's often used to describe something that is fancy
Guinness – The dark, delicious beer that's very popular in the UK
Dame – A noble title and the female equivalent of knighthood in the British honours system.
Quid – Slang for the pound sterling.
Discover even more English dog names.
Scottish Dog Names
Scottish Male Dog Names
Alford
Archie
Ashby
Ashford
Barclay
Brodie
Calum
Coby
Edwin
Logan
Murray
Wallace
Watson
Scottish Female Dog Names
Ada
Ainsley
Cora
Dacey
Deidra
Maisie
Moira
Molly
Nora
Paisley
Sheena
Skye
Teagan
Other Cool Scottish Dog Names
Edinburgh – The capital city of Scotland
Embra – Slang for Edinburgh
Glasgow – The largest city in Scotland
Aberdeen – Scotland's third most populous city.
Laddie – A Scottish term for a boy or young man.
Lassie – The term for a girl or young woman.
Ness/Nessie – A nickname for the Lochness Monster
Loch – The Scottish Gaelic word for a lake.
Connery – As in Sean Connery, the legendary Scottish actor
Bairn – A Scottish term for baby
Discover even more Scottish dog names.
Irish Dog Names
Irish Male Dog Names
Cian
Conan
Donovan
Doyle
Finnegan
Flannery
Keegan
Kieran
Killian
Murphy
Ronan
Seamus
Sullivan
Irish Female Dog Names
Aoife
Cadie
Ciara
Fiona
Glenda
Kira
Laoise
Nessa
Rosalyn
Sheena
Sinead
Sybil
Tierney
Other Cool Irish Dog Names
Dublin – Dublin is the capital and largest city in Ireland
Galway – A city in the West of Ireland, Galway is an ancient place full of myth and wonder
Limerick – Located in the middle/west portion of the country, Limerick is a charming town that makes a super cool Irish dog name
Blarney – This town is home to Blarney Castle and the legendary Blarney Stone
Kilkenny – A popular tourist destination, Kilkenny is another Irish city that makes a fun dog name
Donegal – Another option is Donegal, a beautiful, historic city in the northern region of Ireland
Patrick – As in St. Patrick's Day, the famous Irish holiday celebrated around the world
Paddy – An Irish abbreviation (Don't you dare spell it Patty!)
Shamrock – The green, clover-like plant that serves as the national emblem of Ireland
Clover – A pretty green plant, the clover is considered lucky if it has four leaves
Lucky – Because it's the luck of the Irish!
Shandy – Shandy, a beer mixed with a soft drink, is quite popular in Ireland
Discover even more Irish dog names.
Polish Dog Names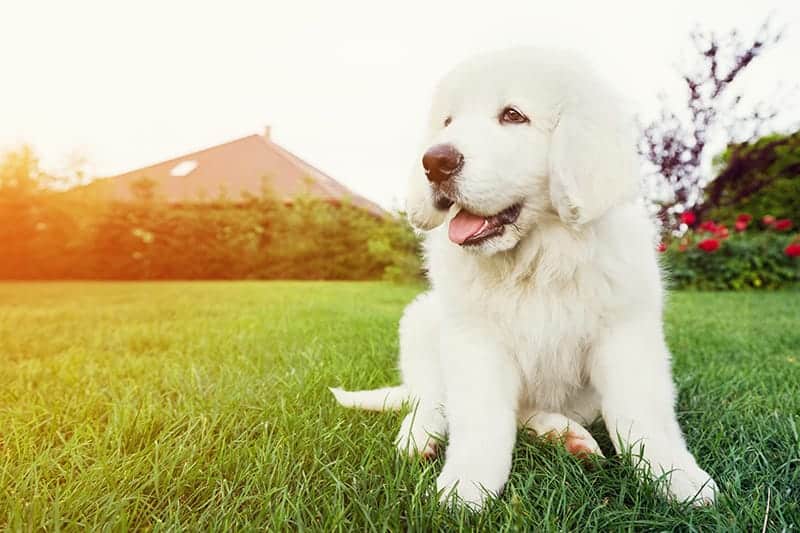 Polish Male Dog Names
Antoni
Bruno
Cezary
Damian
Fabian
Gustaw
Igor
Kacper
Konrad
Ksawery
Kuba
Oskar
Radoslaw
Stanislaw
Tobiasz
Polish Female Dog Names
Antonina
Apolonia
Elena
Emilia
Inga
Izabela
Lena
Magdalena
Maja
Marta
Nadia
Olga
Paulina
Urszula
Other Polish Dog Names
Pierogi – Popular in Poland, pierogi are filled dumplings made by wrapping unleavened dough around a savory or sweet filling and cooking in boiling water
Kielbasa – This type of sausage originated in Poland and makes for a great Polish dog name
Warsaw – The capital and largest city of Poland
Kraków – The second largest and one of the oldest cities in Poland
Polski – Meaning "Polish" in Polish
Polska – The Polish word for "Poland"
Pies – The Polish word for "dog"
Wilk – The Polish word for "wolf"
Kochanie – Translating to sweetheart, this is a sweet term of endearment
Slonko – Meaning "sunshine" in Polish
Discover even more Polish dog names.
Greek Dog Names
Greek Male Dog Names
Alexandros
Anastasios
Andreas
Antonis
Chrisos
Dimitris
Evangelos
Georgios
Ioannis
Konstantinos
Nicholaos
Panagiotis
Spiros
Theodoros
Greek Female Dog Names
Anastasia
Calliope
Demetra
Despoina
Eleni
Evangelia
Ioanna
Konstantina
Kyriake
Panagiota
Paraskevi
Sofia
Other Greek Dog Names
Argos – We also love the name Argos, from the city in Argolis
Athens – As the capital and largest city of Greece, Athens is one of the oldest cities in the world
Delphi – Famous as an ancient sanctuary and wealthy city, Delphi was the site of many historical events
Olympia – A sanctuary of ancient Greece, Olympia is known for having been the site of the Olympic Games in classical times
Santorini – Santorini is a well-known Greek island in the southern Aegean Sea
Sparta – A once prominent city-state in ancient Greece, Sparta has a fascinating history
Aristotle – Aristotle made profound contributions to physics, biology, zoology, ethics, poetry, theater, politics and more
Feta – The salty white cheese made of goat's milk is a staple in Greek cooking
Gyro – Greek dog names don't get much goofier than this
Opa – You've likely seen a scene on TV or in a movie where a Greek person enthusiastically yells, "Opa!"
Discover even more Greek dog names, including names inspired by Greek mythology.
Conclusion: European Dog Names
Hopefully, you found inspiration in our list of European dog names. These names are cool, cultured, and unique – perfect for a new pup. Also, check out our Swedish dog names.
And if you have ideas for more European dog names, let us know in the comments below!
More Dog Name Ideas
If you're not inspired by any of these European dog names, try our online generator and discover even more options. You can sort by your favorite styles and themes to discover the perfect name for your pup.
Our site helps over 15 million new dog owners each year and offers thousands of unique ideas. With this in mind, we're confident you'll find the name for your dog on our site.
Popular categories include:
Try it out and see what you think!
How Do You Pick the Right Name?
How do you know if you've picked the right name for your dog? That's a question all new dog parents ask.
After years of helping new pup parents, here are some tips we've picked up when it comes to selecting a name for your dog:
Is it easy to say? Some names are great in theory but tough to pronounce in everyday life. Before you lock in on a name, make sure it rolls off the tongue.
Say it out loud. Can you imagine loudly calling for your dog with this name? If not, then it's not the right name and you should move on.
Does it fit your dog? Check to see if the name matches your dog's personality and appearance. This is important for both you and your pup.
And finally, trust your gut. When you find the right name, you'll know it!
5 Easy Steps to Teach a Dog Their Name
Once you have a name, how do you teach it to your dog?
All pup parents go through this scenario. They've picked out a perfect name and can't wait to start using it for their dog.
The only problem is their dog doesn't recognize it yet.
If you're in this situation, don't fret. Teaching your dog their name is a lot easier than you think.
Here are five easy steps to take to teach your dog their name.
Get some small treats and put your dog on a leash in a location without any distractions.
Say your puppy's name in a clear, happy, excited voice.
As soon as they look at you, say "yes" and give them a treat.
Wait until they look away and then repeat the process 3-5 times.
Play this name game several times a day and soon they'll know and love responding to their name!
Want to learn more about how to teach a dog their name? We have an awesome guide that makes it easy
View Your Saved Names