Unique Dog Names – 5 Easy Ways to Find Creative Names
Last updated:
by Jessi Larson
Looking for unique dog names that not everyone has? Not only do unique names stand out, they're fun to pick out.
This guide will help you generate some awesome ideas for unique dog names that fit your own style & personality!
When looking at dog names Toby was a name we both liked, and when we met the little yellow lab pup we'd soon take home, there was no question that was the perfect name for him.
Toby goes to doggy daycare a few days a week. (It's a lifesaver for a high-energy lab, especially during crazy cold Minnesota winters!) For almost a year he was the only Toby. But soon there was another. And another. Before long he was known as "Big Toby."
As a child of the 80s with the name Jessica, I'm sensitive to being one of many with the same name. The worst was second grade when I was one of four girls named Jessica. There was always some clarifier to tell us apart. Throughout the years, I was called Jessica K., New Jessi, even "Big Jessi" at one point. (Like mother like pup, I guess.)
I don't regret naming my dog Toby for a minute. It's a perfect name for him. But if you want to find truly unique dog names for your pup, ones no other dog at the park has, here are a few pointers.
Unique Female Dog Names
Aja
Alpine
Aria
Ash
Athena
Avalon
Birdie
Boo
Brandy
Breezy
Brie
Buffy
Cinder
Citra
Clementine
Cocoa
Cookie
Cora
Corkie
Delila
Emmy
Farrah
Fifi
Fiona
Flora
Frida
Godiva
Harper
Ivory
Izzy
Java
Jude
Kai
Kaia
Kit
Kodiak
Lulu
Maizie
Meiko
Moon
Muffy
Nikita
Nilla
Norah
Nyx
Pippa
Phoenix
Poppy
Princess
Queenie
Rain
Raven
River
Sable
Sage
Sativa
Shasta
Sierra
Snickers
Spirit
Starr
Stella
Swift
Twinkie
Una
Vesper
Winter
Yuki
Zoe
Unique Male Dog Names
Alfred
Amigo
Angus
Apollo
Argo
Arlo
Arnold
Asher
Atlas
Axl
Aztec
Bacon
Barley
Bash
Basil
Beau
Bock
Boomer
Boris
Bucky
Buddah
Buzz
Casper
Cheech
Cobalt
Conan
Cosmo
Dart
Darwin
Digby
Dixon
Finn
Flyer
Frost
Gordy
Griffin
Guinness
Happy
Hogan
Holden
Horace
Huey
Jagger
Jameson
Jett
Kai
King
Kip
Knight
Kona
Legend
Lemmy
Loki
Lupin
Maynard
Merlin
Miller
Nacho
Napoleon
Niles
Orion
Peanut
Pickles
Pierre
Porter
Presley
Royce
Saber
Scout
Spartan
Sushi
Tank
Tater Tot
Titan
Trip
Tucker
Tyrion
Watson
Whiskey
Willie
Xerxes
Yates
Yeti
Zeus
5 Tips to Find Unique Dog Names
Watch for character names in TV & Movies. Writers spend a lot of time finding unique names for their characters.
Location, location, location. Think about cities you've visited or your favorite vacation spots.
What are your hobbies & interests? A sport, video game, comic, historical period, musician or book can be a great source of name ideas.
Look at lists with the most popular dog names. Stay away from these if you don't want a common name!
Try out a dog name generator, like the My Dog's Name. We've got thousands of unique dog names for your pup.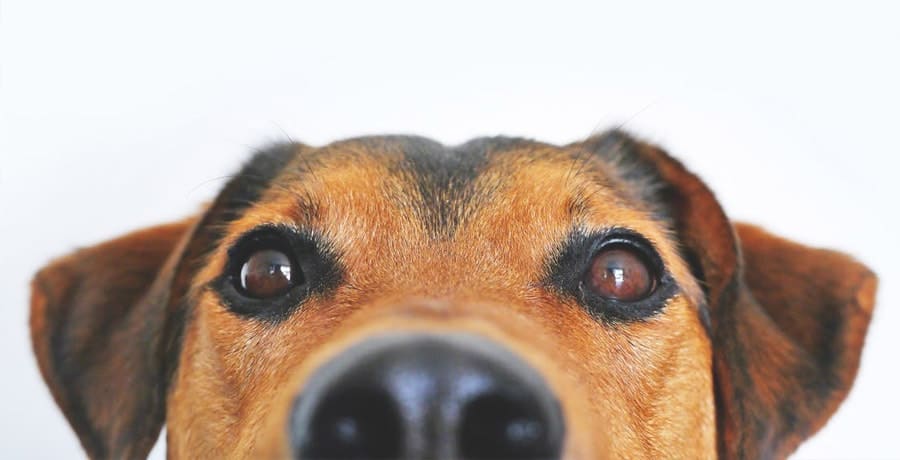 1. Unique Movie & TV Names
When reading a book or watching TV or a movie, pay close attention to character names. Writers rarely give characters average, boring names – which is great for your quest to find unique dog names. For example, in House of Cards one of the main characters is named Remy. This would make a super cool, unique dog name!
Here are some ideas:
Ahsoka
Amelie
Archer
Boba
Bronson
Buffy
Chandler
Costello
Debo
Dory
Flynn
Herbie
Hogan
Jango
Jedi
Juno
Khan
Leia
Macgyver
Maverick
Meadow
McFly
Mulder
Neo
Portia
Rambo
Rey
Riddick
Ripley
Sherlock
Tango
Tom Servo
Trinity
Tyrion
Walker
Winnie
2. Location Names
Location, location, location. Think about cities you've visited or your favorite vacation spots. Look at the street names when you drive down the road as well as park signs and landmarks. Here are some ideas:
Alaska
Aspen
Cairo
Cali
Cyprus
Dallas
Dixie
Dakota
Denver
Dixie
Dublin
Frisco
Georgia
Humboldt
Jersey
Juneau
Kona
Kota
Maui
Memphis
Milan
Minne
Oslo
Paris
Rio
Tahiti
Tex
Vegas
Venice
Vienna
3. Hobby Names
Think about your hobbies and interests. This might be a sport like tennis, golf, or football with a unique term (Bogey, Ace), player (Elway, Gretzky), or location (Augusta, Fenway) that would make a great name. It could be a character from a game, comic or book. Maybe you have a favorite band or musician (Hendrix, Slash), or maybe you're really interested in a historical period like ancient Egypt or Rome.
Here are some ideas to get you going:
Ace
Aesop
Akira
Amelia
Andretti
Apollo
Aretha
Arya
Ash
Banksy
Blitz
Boomer
Bowie
Bowser
Bucky
Cleo
Dante
Ditka
Garcia
Elton
Frida
Harley
Hawkeye
Hendrix
Jude
Kendrick
Kirby
Lambeau
Leonardo
Lincoln
Logan
Lombardi
Luigi
Macie
Matilda
Monk
Mozart
Napoleon
Peach
Pele
Picasso
Raven
Rigby
Rogue
Roosevelt
Sgt Pepper
Slash
Talladega
Venus
Wolfgang
Yoshi
Zelda
4. Avoid Popular Dog Names
We've been keeping lists of our most popular dog names on the site for years. These can be a great source of dog names, but if you want a unique name it's verification the name is going to be overused.
These popular names include:
Top Female Dog Names
Bella
Abby
Daisy
Luna
Bailey
Hazel
Roxy
Lola
Piper
Willow
Nala
Bambi
Ava
Coco
Harper
Sadie
Zoey
Angel
Belle
Cleo
Gracie
Ellie
Addison
Mia
Dixie
Top Male Dog Names
Milo
Bear
Buddy
Tiger
Archie
Charlie
Teddy
Duke
Jasper
Max
Blue
Oreo
Caesar
Diesel
Arlo
Bacon
Chewie
Benji
Barkley
Archer
Rocky
Barney
Scout
Jax
Casper
You can review our full list of top dog names to get an idea of what else is popular so you can eliminate those options from your list of name ideas.
5. Name Generator
A great final option is to use a name generator to just view a ton of names and get a list of ideas going. Try out our dog name search and see what is listed in some of your favorite categories and check off the names to save them to your list.
Once you get a few unique dog names you like, don't forget to test them out. Say the name out loud and make sure you're OK shouting it in public. Believe me, you'll have to say it many, many times some days!
Teach Your Dog Its New Name!
Check out more articles about: