Maltese Dog Names – 99 Adorable Ideas for Maltese Pups
Published:
Last updated:
by Jessi Larson
Looking for Maltese dog names? You've come to the right place, my friend.
The Maltese is an adorably sweet dog with a big, vicious personality in a small package. This dog weighs in at only 7-9 pounds, making it a toy breed.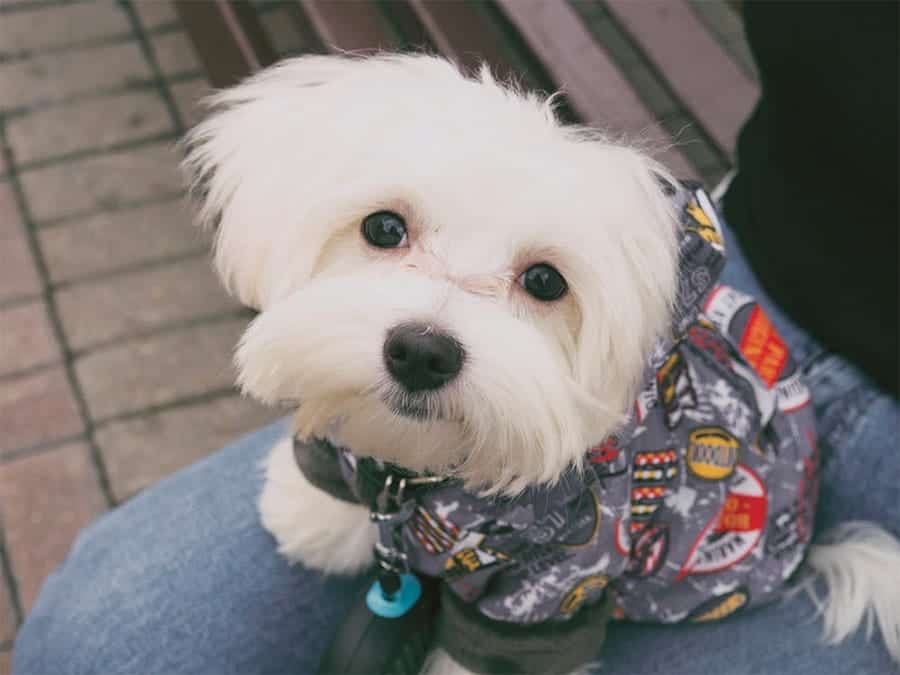 Notably, the breed has a striking white coat that is cute and fluffy when short and glamorous when grown out.
All of this provides lots of great inspiration for Maltese dog names! Check out our ideas below.
Maltese Dog Names Based on Color
The Maltese is white in color, which provides so much inspiration for names. We've found lots of cute names that connect back to the color. Check 'em out.
Snowball
Snowy
Frosty
Sugar
Cotton
Cottonball
Fluffy
Angel
Blizzard
Daisy
Bones
Casper
Coconut (or Coco for short)
Crystal
Gardenia
Ghost
Ice
Jasmine
Marshmallow
Milky
Pearl
Powder
Tundra
Vanilla
Winter
Alaska
Bunny
Do you like the idea of a white dog name? We've got more ideas.
Maltese Dog Names Inspired By Size
The Maltese rarely weighs over 10 pounds, making it a teeny tiny tot. You can pay homage to their small size with one of this small, sweet names.
Tiny
Minnie
Itty Bitty
Mouse
Olive
Peanut
Gizmo
Baby
Squirt
Bitsy
Sweetpea
Slim
Button
Elf
Pixie
Tinkerbell
Smalls
Teeny
Runt
Junior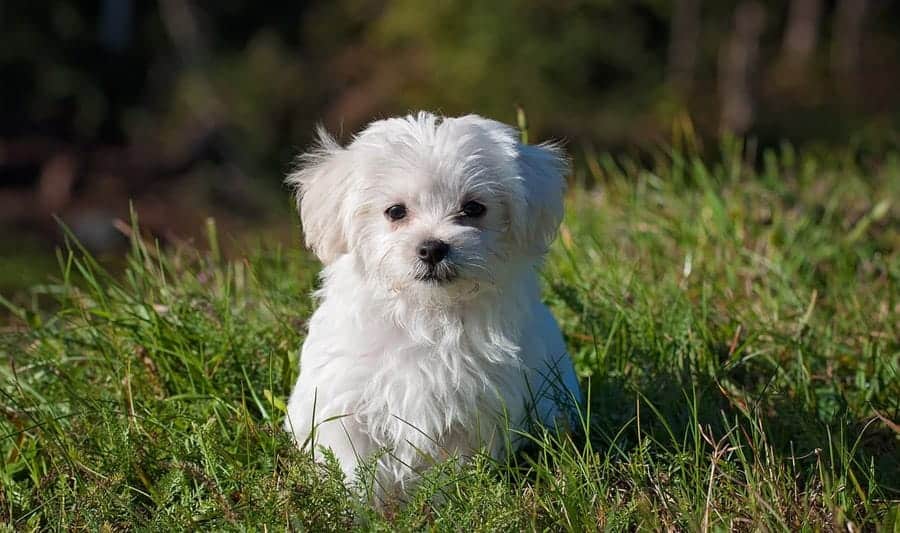 Ironic Maltese Dog Names
Clearly the Maltese comes in an extra small, super sweet package, but how funny would that be to give the dog a name that implies they are large and ferocious?
Hunter
Whopper
Beowulf
Diesel
Hulk
Hercules
Bertha
Major
Tank
Moose
Thor
Duke
Amazon
King Kong
Athena
Bruno
Conan
Hercules
Titan
Stallone
Rex
Maximus
Major
Cute Female Maltese Dog Names
The Maltese is nothing if not cute. These darling names are fitting for a female Maltese pup.
Cookie
Gigi
Gracie
Mimi
Izzy
Millie
Lady
Penny
Peach
Piper
Princess
Lily
Pumpkin
Penelope
Buttercup
Cute Male Maltese Dog Names
If you've got a boy Maltese, these might fit your fancy.
Theodore
Lucky
Buddy
Bear
Buttons
Oscar
Oliver/Ollie
Frankie
Finn
Winston
Ernie
Fritz
Paddington
Snoopy
For more Maltese dog names, we suggest checking out our full list of cute dog names. And of course, congratulations on your new little furball! The Maltese breed is adorable, sweet, smart, and a bundle of joy. You're in luck.
Maltese Fun Facts
Believe it or not, the Maltese is one of the oldest dog breeds in the world. In fact, their history can be traced back at least 2,000 years. The dog was around for the start of the great civilians in Greece, Rome, and Egypt – how amazing is that?
Later in history, the dog became a favorite of European aristocrats in the 15th and 16th centuries. Unfortunately, the Maltese almost went extinct in the following two centuries due to careless breeding. Luckily, the dog came back and today is popular around the world.
So what's the secret behind the Maltese's lasting appeal? Well, for one, they make excellent lap dogs. They are affectionate and love to cuddle. Who doesn't adore that? In addition to being people-oriented, they also like to whoop it up and have fun. This dog is quite the ham! Silly and sweet, the Maltese is a wonderful family dog.
And even better, the Maltese is considered hypoallergenic. This is great if you or someone in your home has allergies.
Clearly, if you're welcoming a Maltese into you're life, you're making a smart decision!
Learn How to Teach Your Dog Their Name
View Your Saved Names